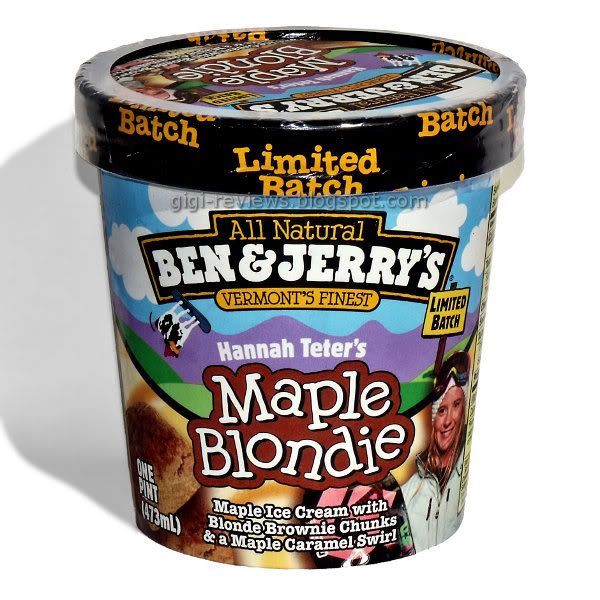 Update -- December 15 2010:



Yes, it's true! Hannah Teter's Maple Blondie is back yet again, for an unprecedented

third

production run! (Normally Ben & Jerry's limited editions are made in one single batch, and once they're gone, they're gone forever.) And it's available on supermarket shelves right now, so be sure to get some -- trust me, it is well worth hunting for. In fact, I have even heard a rumor that if you leave some of this for Santa Claus, he'll give you an iPad.

Anyway, since Maple Blondie is back -- and since it's totally, absolutely fantastic (Jerry himself has said it's his favorite flavor) -- I decided to do something I very rarely do: I am reposting the review I did of it way back when. So if you missed it the first time around, or even the second, here it is:
Ice Spiders. It's not just a movie, man! The giant spiders are coming, I know it! (If you have not surrendered over two hours of life to see this movie yet, it is awesomely, transcendentally bad and you are missing out.)
Hannah Teter
, by the way, is a famous snowboarder and a Vermont native, who has never been attacked by ice spiders, as best I can tell. Hannah -- besides snowboarding -- also has a nonprofit charity called
Hannah's Gold
that sells Vermont maple syrup to help the children of Kirindon, Kenya.
Conveniently, this is a maple ice cream base with a maple caramel swirl. So you see, people, I am eating ice cream to save the children! I thought of the children! There are also blonde brownie chunks. I don't know how the children feel about them, but I tend to be a fan.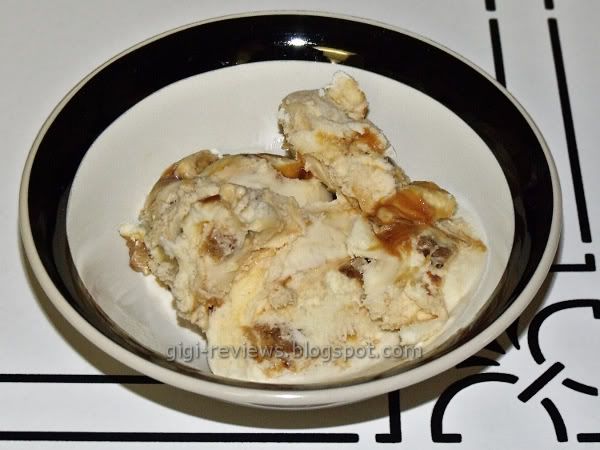 So is it worth risking death by ice spider for?
The scent is heavenly. It's a sweet maple, yet it doesn't send you looking for the pancakes.
The maple base tastes like a creamy version of the best maple syrup you can imagine. It's deep, there's a brown sugar/molasses quality, but it manages never to overwhelm. If you are basing your like -- or more to the point,
dislike
-- of maple on pancake syrups found on supermarket shelves that are no longer maple syrup but merely maple
flavored
syrup...cease and desist!
This
is what you should be looking for.
The maple/caramel swirl is addictive. It's mostly caramel, but it's just good. It adds a slightly sticky texture that I liked.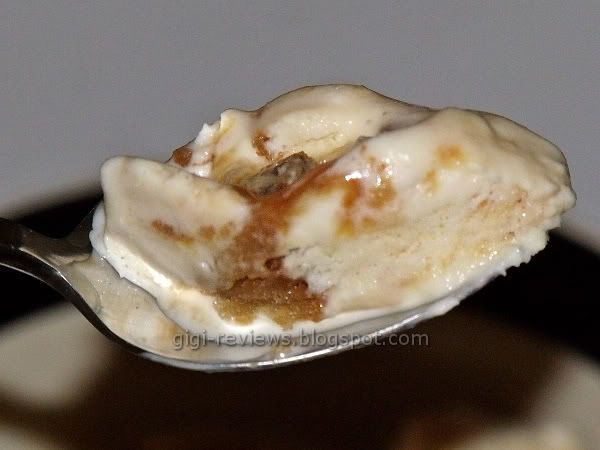 The brownie pieces are super, super soft and I found myself hunting for the chunks. It's like little brown sugar cubes of happiness. Really, the only thing bad about this ice cream is what it might do to my ass if I am allowed to consume it in the quantities I'd like to.
Be sure to check out
Marvo's review
, because my butt might be completing with his moobs over the last pint!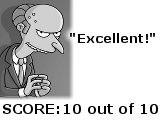 PURCHASED FROM:
Vons Supermarket
PRICE:
$3.49
CALORIES:
240 calories per 1/2 cup
OFFICIAL WEBSITE:
benjerry.com