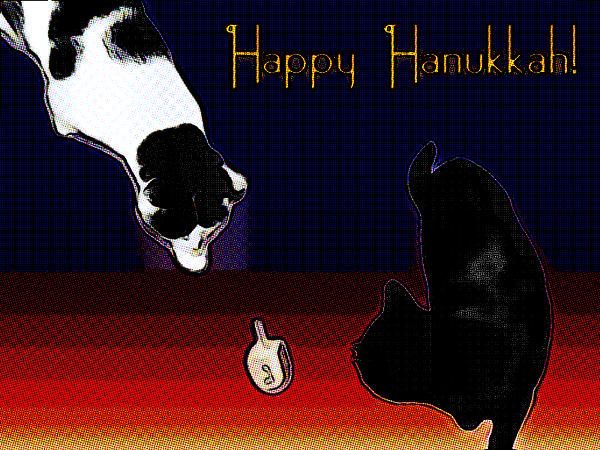 Yes, it's time once again for those eight crazy nights, and I wish you all a fun festival of lights. (Hey, that rhymes!) I thought a great way to kick it off would be with be the Neil Diamond version of Adam Sandler's classic Hanukkah Song (part 1):
Woohoo! The only way that could be more epically awesome would be if Barry Manilow did the second version as a follow-up (Barry is also Jewish).
Unfortunately, I won't have eight crazy reviews because I just have not been able to get out there and find many Hanukkah related foodstuffs -- and I already covered some of my favorite things during
Passover Week
. But I did find some interesting looking candies, so we will have a few Hanukkah themed reviews coming this week.
And BTW, did you know that it is central to the holiday to eat not only fried foods but also cheese (or dairy in general)? How can you
not
love such a holiday?!
However you celebrate, have fun and have a latke for me!
Shalom,
Gigi