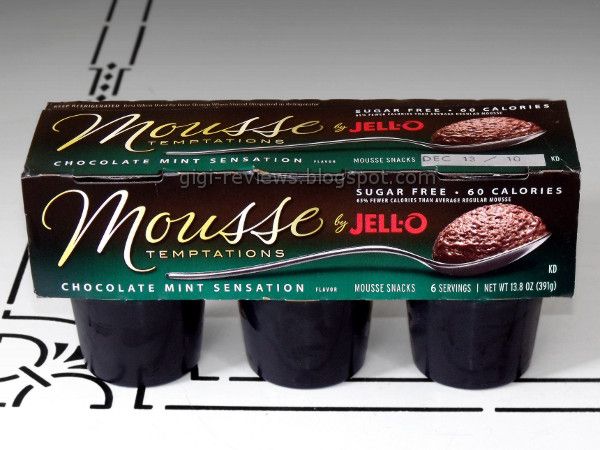 Is there anything better than pudding? OK, yes, there may be a few things better than pudding...but you'd really have to do some serious thinking to come up with them.
Last year when JELL-O launched the Mousse Temptations line, I was lucky enough to be among the first to get a sneak taste. This year, JELL-O has added a new flavor to the line-up: Chocolate Mint Sensation. And once again, they were awesome enough to send me some to try.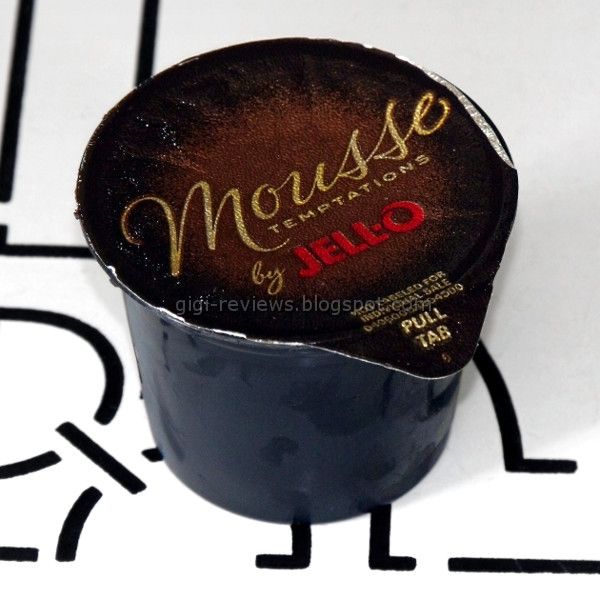 I love the texture of the Mousse Temptations puddings. As you've probably noticed, texture is where sugar-free/fat-free puddings often fail, even when the taste is acceptable. But that's not a problem here at at all. They're whipped and airy, and just all around smooth. Maybe this is what eating a chocolate flavored cloud would be like...
OK, we know the texture is good. But how does it taste?
Well, first the aroma: I like that the scent is mostly chocolate with just a hint of mint. I was worried it would be overwhelmingly minty...but I need not have been concerned.
As for the taste, it's terrific. JELL-O has also perfected the flavor of their sugar- and fat-free puddings to the point that it's hard to tell them by flavor alone from their sugar sweetened, full-fat counterparts.
Tastewise, it's a nice deep cocoa flavor. (I am pretty sure it uses the Dark Chocolate flavor as a base). The mint flavor is pleasantly mild. You certainly taste it -- it's brisk and clean and leaves your mouth feeling cool. But at the same time there's no sense that it's toothpastey or medicinal.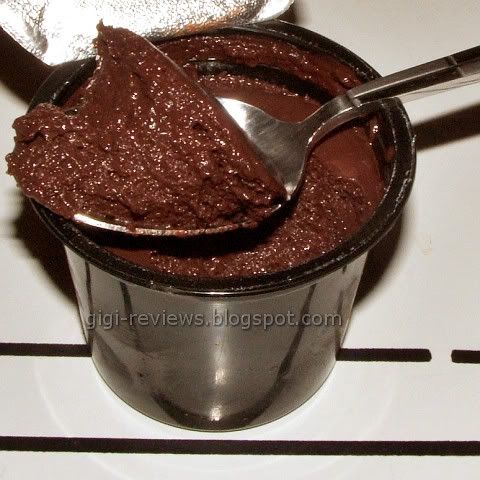 Overall, it was quite good. The Dark Chocolate Decadence is still my favorite, but this flavor is definitely comes in next!
AND NOW FOR THE REALLY EXCITING PART...
THE CONTEST!!
Yep, YOU can win some yummy JELL-O Mousse...and not just a teeny little taste, but a whole happy lot of it! The good folks over at JELL-O are so nice that they want one of my lucky readers to try not only this new flavor...but
also
the Dark Chocolate Decadence, the Chocolate Indulgence,
and
the sugar free Chocolate and Chocolate-Vanilla puddings as well!
Yep, that is a whopping five packs of pudding! And with six individual cups per pack, that's a total of 30 servings of JELL-O Mousse Temptations joy! Really, what more could one want? I dunno about you...but personally if it's a choice between world peace and winning 30 servings of über-delicious JELL-O mousse, I'd be seriously torn.
So what do you have to do to enter and win? Good question!
All you have to do is leave a comment in this post telling about your favorite JELL-O pudding flavor. (It doesn't matter which variety, nor whether it's the kind you make yourself or one of the snack pack flavors). The contest will be open until midnight PST, October 9th, 2010, and the winner will be announced Monday October 11th 2010. See the rules below!
The winner will be asked to submit their email address via a comment (don't worry, it will NOT be published), so that I can contact them for mailing information. Your information will be shared ONLY with Hunter P.R., which will be shipping the winner their prize directly.
Rules and other important contest info:
* The contest is open to U.S. residents only. (My apologies to my Canadian and overseas friends.)

* Only one entry per person.

* The winner will be chosen by me at random by whatever means I find amusing at the moment -- quite likely by some method involving cats.

* The winner will have until October 19th to contact me, or a new winner will be picked.

* Again, the winner's shipping information will NOT be posted, and will be shared ONLY with Hunter P.R, which will be shipping the prize package directly to the winner.
Good luck!!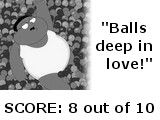 PURCHASED FROM:
Sample From Company

CALORIES:
60 calories per cup.

ADDITIONAL INFO:
Sugar free.

OFFICIAL WEBSITE:
kraftfoods.com