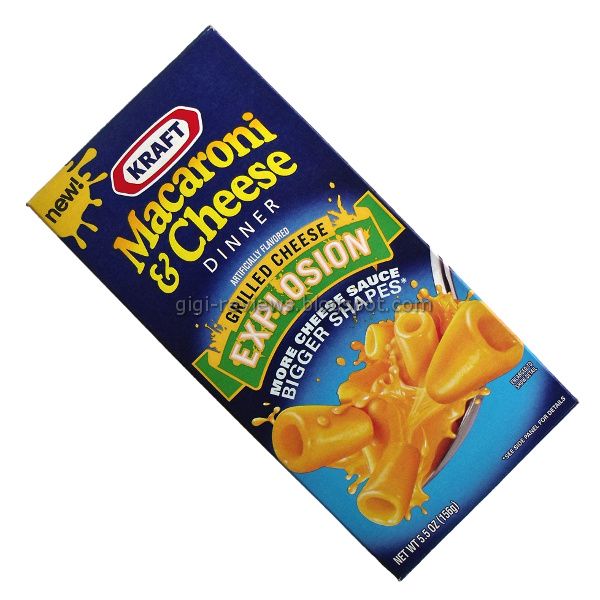 It is possible that I eat far more macaroni and cheese than any childless adult my age should. But I really love the stuff. I also really love grilled cheese (yes, as "sophisticated" as I like to deem my taste buds, sometimes my inner five-year-old just wants to get her way). And wouldn't you know it -- Kraft has managed to combine those two loves into one cheesy dinner. We're off to a good start already!
Much like Kraft's Deluxe line, this version also features a different pasta than the traditional elbows included in the classic box. This one has little tubes. I am an elbow purist as a rule, but tubes are a fun shape.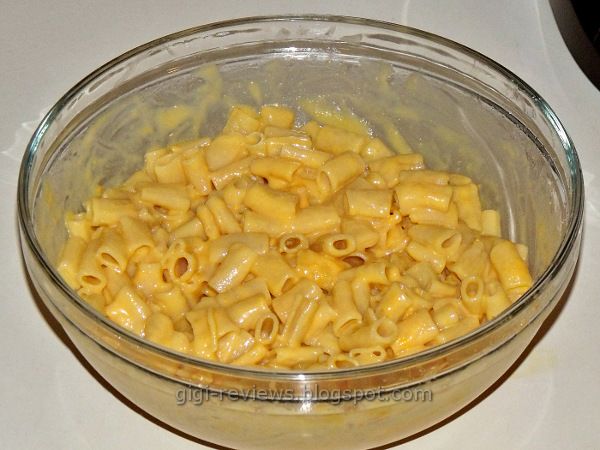 You make this version just as you do the classic; i.e., you simply boil and drain the macaroni, add milk and a little butter, then stir in the contents of the powdered cheese packet. The resulting sauce is a little thicker than the classic version -- but I like that in my Mac & Cheese, so no complaints there.
The flavor is supposed to be grilled cheese, as in grilled cheese sandwiches. Honestly, I can't say I would have put two and two together without the box telling me what it's intended to taste like. So what do I think it tastes like? I think it tastes like the classic, only sharper. The cheese is more "dry"-- and I mean that in a good way. It's like they added a really strong, hard cheese to the mix.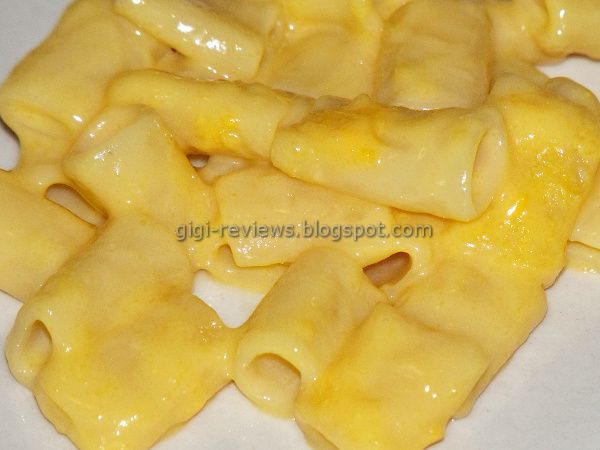 I think this version would be really good baked, with something nice and crusty on the top.
Overall, I really liked this. I can see kids not noticing that there's much different. But I think it would appeal to the adults who are eating it, regardless of whether it's because they like Mac & Cheese on their own, or whether they're eating it simply because the kids are.
As for me, I will definitely eat this again!
PURCHASED FROM:
Sample from company

CALORIES:
310 calories per 3 ounce serving.

ADDITIONAL INFO:
Contains milk and wheat.

OFFICIAL WEBSITE:
kraftfoods.com