There are many three-word phrases that get me excited. Examples include:
New Droid Phone
New York City
Gerard Butler Naked

-and-

French Silk Pie.
In an ideal world I could have all of those things simultaneously. In this one, sometimes you have to settle for whatever is doled out one at a time. And somewhere along the line in the last couple years, I have started to like pie a lot more than I used to. As a rule I prefer fruit pies to cream pies, but I have always had a soft spot for French Silk Pie.
Need I thus explain how happy I was when the generous folks at Jell-O sent me a package of their French Silk Pie Temptations to review? I didn't think so!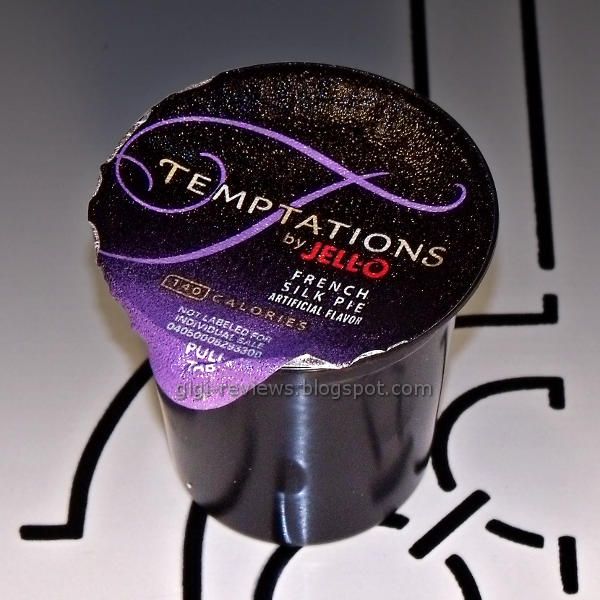 To keep calories down -- as with their
Lemon Meringue Pie
entry -- there is no pie crust to be found here. But that's OK, because the pudding (or filling, if you will) is so good that you won't miss it. (Though I can't say that the addition of a chocolate cookie crust wouldn't have been worth the extra naughtiness.)
The main portion of the cup is a dense, rich chocolate. I loved the texture. In fact, I liked it more than I did any of the actual French Silk Pies I have ever had. The reason is that actual pie filling tends to be a little too runny for my liking. But the Jell-O Temptations were thicker than standard pudding, and at the same time seemed to have a slightly whipped, mousse quality to it. It just held up really well and gave you the best of both worlds.
The flavor reminded me a lot of an actual slice of French Silk Pie. The large bottom layer is a really rich chocolate. It's like classic Jell-O pudding, but with a stronger cocoa flavor.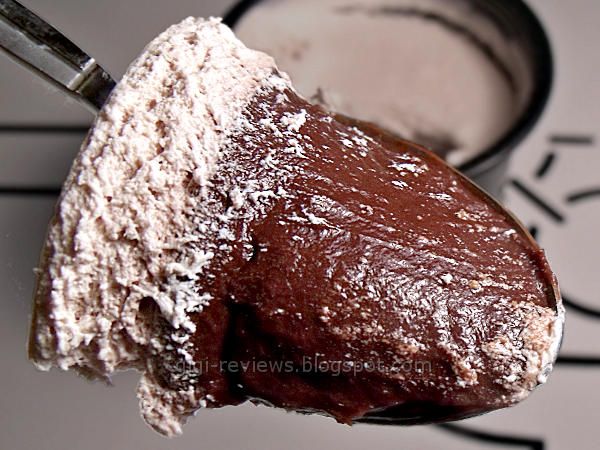 It is also topped with a smooth creamy layer, which was terrific. The texture holds its own, and is silky smooth with a slightly sweet, chocolate/vanilla flavor.
I loved this cup! It's up there with either of the chocolate Mousse Temptations for me.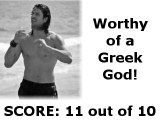 PURCHASED FROM:
Sample from company.

PRICE:
MSRP is $2.89.

CALORIES:
140 calories per 1 cup serving (3.9 oz)

OFFICIAL WEBSITE:
jello.com