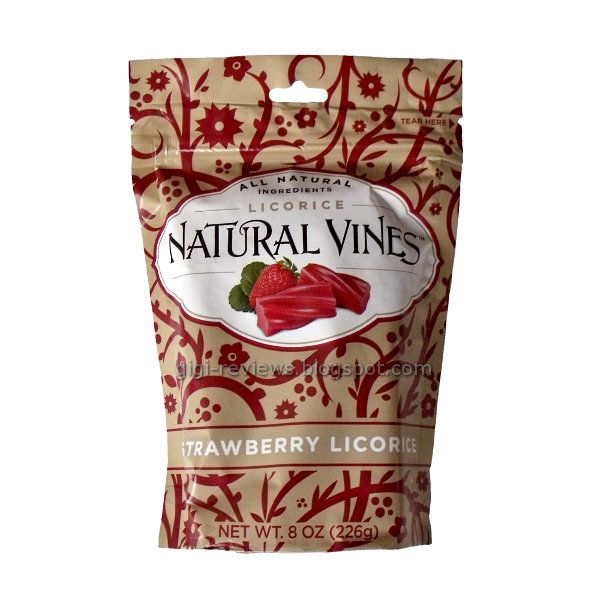 I have actually had this package of Natural Vines Strawberry Licorice on deck for review since December. The company was nice enough to send samples my way, and unfortunately they arrived the very day I was leaving for Atlanta for the holidays. Then, after my month-long stay there, when I got home...well, things have happened, and I have sadly been slacking on doing reviews since. So my apologies all around. I am trying my best to get back on track.
And really -- what could possibly be better to start my reviews again with than licorice? We all know how much I love it (and if you don't, let's just say I would pick licorice over pretty much all other candy first).
Natural Vines are actually the healthier, more natural sibling of everyone's favorite movie theater licorice twist: the venerable and ever-popular Red Vine. Natural Vines contain no HFCS, soy, cholesterol, or trans-fats. They're suitable for vegans and they're even made at a tree nut-free facility. I highly suspect that they may even wear tiny Birkenstocks and listen to NPR.
This licorice comes in a soft, resealable pouch rather than the flat box of its movie-loving brother. And I like that for my licorice. (Although, to be honest, if I
really
like it, there's no way it'll last long enough to need resealing.)
Opening the pouch, there's not much in the way of scent. If anything, it smells vaguely like a strawberry candle. But the aroma is nowhere near as intense as that of a regular Red Vine.
Each of the little twists is about one inch long and is roughly a third of an inch in diameter. Unlike the standard Red Vine, which is a hollow tube, these are solid all the way through. The twists have a somewhat translucent red color. And I think Cybele said it best in
her review
when she said it reminds her (to paraphrase) of strawberry jam in solid form.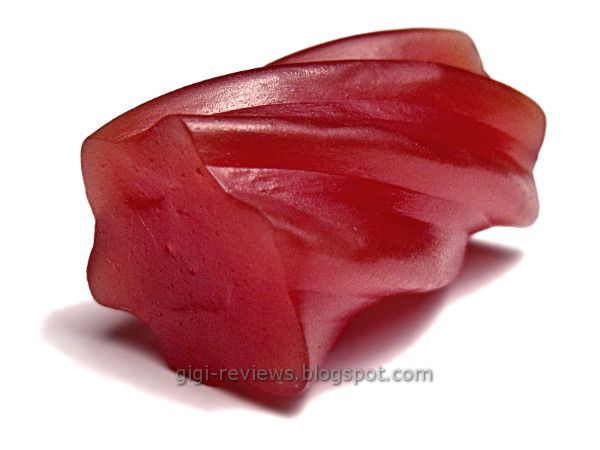 But how do they taste?
The strawberry is pleasantly tart -- which I appreciate, as I hate when strawberry flavored items are super-sweet (which is all too common, sadly). At the same time, it won't cause any puckering. In a lot of ways it actually
does
remind me of a solid version of strawberry jam. Wheat based licorice always has a distinct taste to me; I am unsure how to describe it other than "pasty," and that is definitely present. It's not a bad taste; it's just there.
The texture is chewy but not sticky. If you like to let the licorice dissolve on your tongue, you will get a satisfyingly long-lasting treat -- although it will eventually break up into smaller pieces on its own (but I kind of like that myself, so no complaints).
Oddly enough, I think my favorite part was the aftertaste. It's all semi-sweet strawberry, and it lingers for several minutes.
Truthfully, when it comes to fruit flavored licorice, my heart still belongs to another -- but this is solid entry in the field, and I am looking forward to trying the black licorice version.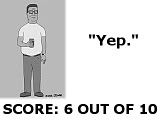 PURCHASED FROM:
Sample from company.

CALORIES:
150 calories per 9 piece serving.

ADDITIONAL INFO:
Contains wheat. Does not contain HFCS. Cholesterol free, soy free, vegan, made at a tree nut free facility, trans-fat free.

OFFICIAL WEBSITE:
americanlicorice.com