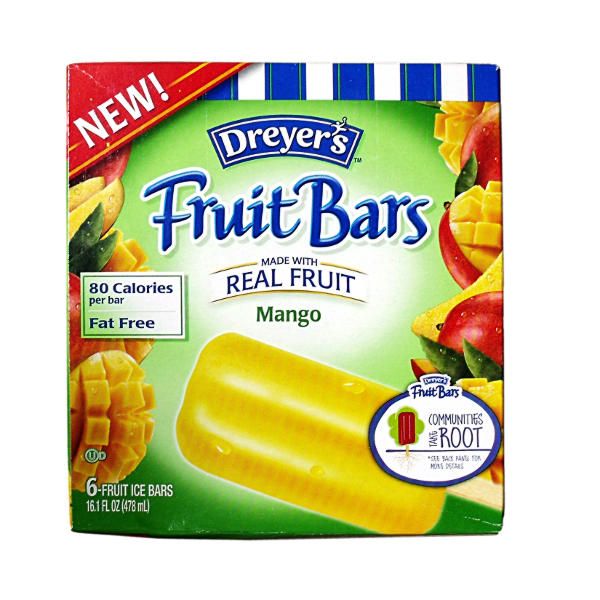 I should probably admit up front that I have nothing but love for practically the entire line of Dreyers/Edy's Fruit Bars. They are additively refreshing and they are almost always my bedtime snack of choice.
Mango is the newest bar to join the family. Much like the strawberry, blueberry-açaí and the elusive (but irresistible) peach bar, the mango is made up of what I believe is frozen puree--rather than the flavors which are more like simple frozen juice (like the grape bar, etc).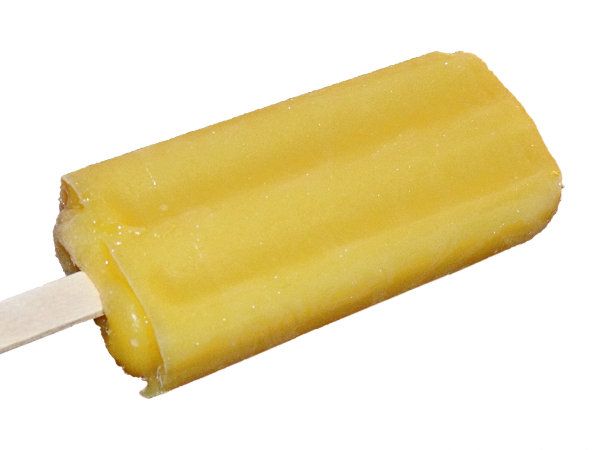 The flavor of this bar is like that of a perfectly ripe mango. Sweet, with that vaguely pine-like flavor and none of that "green" taste that under-ripe fruit can have. The bar finishes with that slightly apricot/peachy aftertaste that seems to be found less when eating an actual ripe mango on its own, and more from products made with mango. I am not sure how much sense that last made--but it tastes good either way. I know a lot of people like to sprinkle a mixture of salt and chili powder on fresh mangos, and I don't see why that couldn't also be done to the bars. I personally don't really like mango that way, so I didn't experiment with it.
The texture of the bar starts melting in your mouth instantly. I know that must sound redundant, but the texture is velvety smooth to the point it reminds me of a chunk-free frozen smoothie. Unlike the juice bars, or even a kids style ice pop that stays reasonably solid as you eat it, these bars go just shy of actual liquid in your mouth. Again, it is one of the best treats on a hot day (or night).
I am even going to so far as to say this flavor is second only to the pineapple, it's just that good!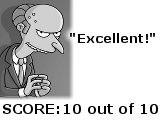 PURCHASED FROM:
Albertsons Supermarket
PRICE
:
$3.99
CALORIES:
80 calories per bar
ADDITIONAL INFO:
Fat free, kosher, gluten free, does not contain nuts.
OFFICIAL WEBSITE:
dreyers.com