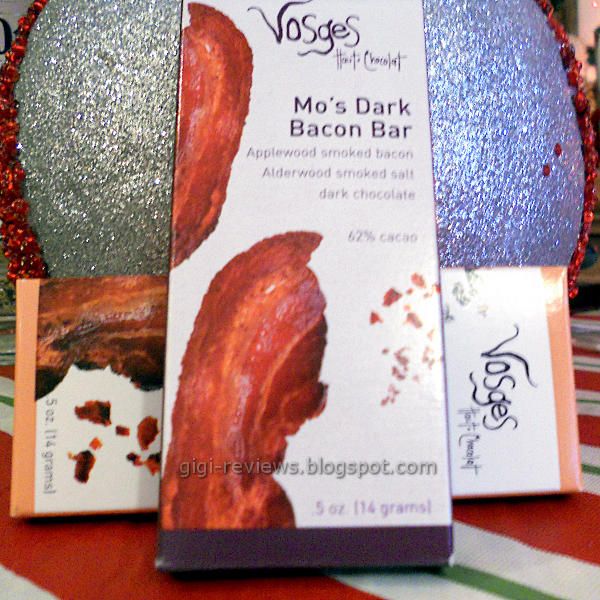 Waaaaayyyyyy
back in the day (okay, so it was only 2008, but in an odd coincidence I started this review exactly three years to the date of the first review) I went on an adventurous trek to get the then new-to-the-market
Mo's Bacon Bar
. It was the beginning of the bacon trend, and this was the first bar that mixed chocolate and bacon. Me, being the giver/weirdo that I am,
had
to review it -- and I went pretty far to get it.
Well, here we are three years later, and not only is the original Mo's bar still going strong but Vosges makes more
Bacon + Chocolate products
then you could shake a honey baked ham at. There are several things in that category I would love to try, but I did manage to score the dark chocolate version of the Mo's Bar.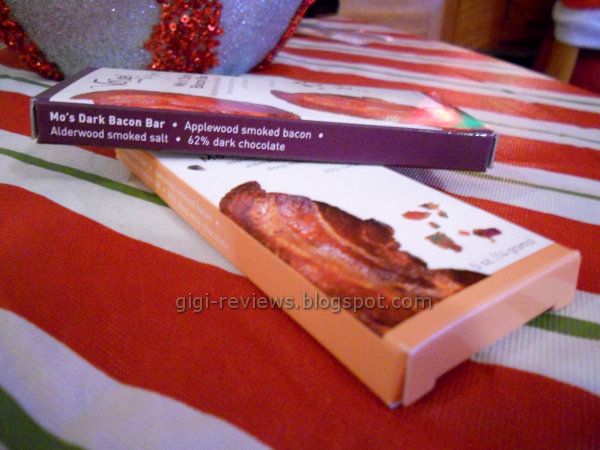 The Dark Chocolate Mo's bar has applewood smoked bacon, alderwood smoked salt, and 62% dark chocolate. (the Original version is the same, except it has 45% chocolate.)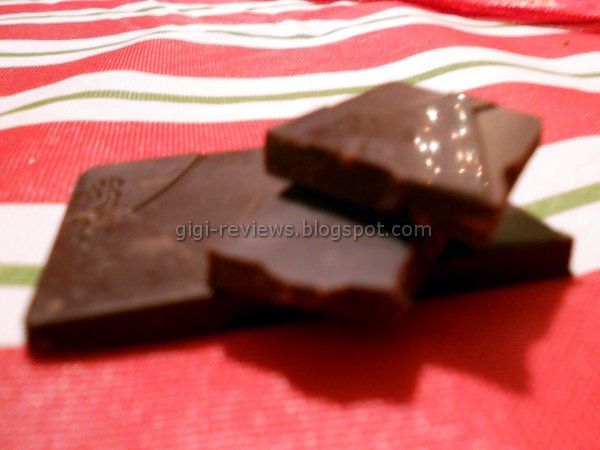 As much as I liked the milk chocolate version, I really have to hand it to the dark chocolate. It is like a whole new game.
Don't chew the chocolate! Take a little piece and let it slowly melt on your tongue. The chocolate is woodsy and deep, but at the same time it isn't dark enough to be really bitter.
The salt comes in little grains and plays perfectly with the dark chocolate. But the bacon is the part that most people are both most interested in and most scared by. What I love about Vosges is that they went with soft, almost pliable bacon; it's not some little hard salty, vaguely bacon flavored bit. It's BACON! BACON
BACON
BACON!!
...sorry, I
might
have gotten a little excited there. Anyway, the bacon is smoky -- and it's that smoke that goes with the aforementioned salt that perfectly matches the chocolate. Folks, there is nothing to be scared of with this bar...but there is a lot to love.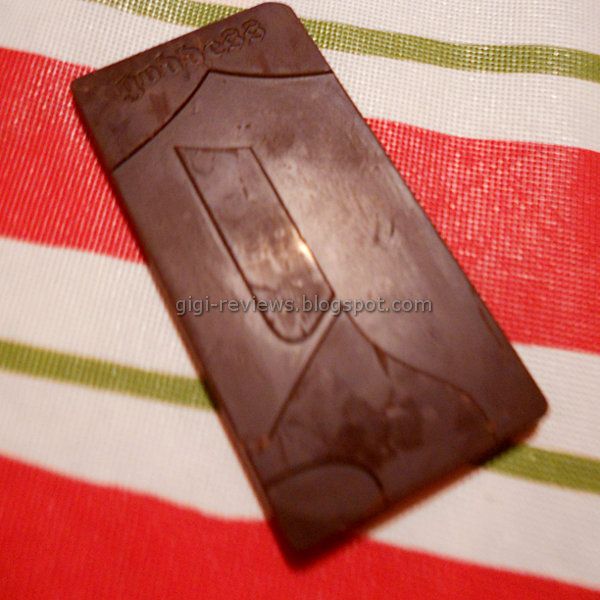 If you have never had a bacon-chocolate mix before, this would be a great gateway candy. If you have had other bars, then this will probably become your new favorite.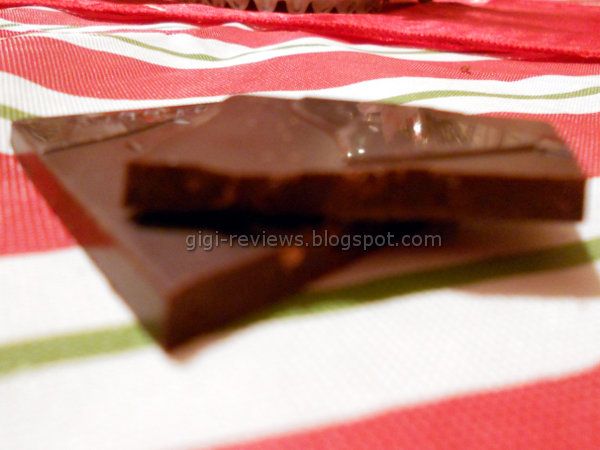 Proof, once again, that there is nothing bacon can't make better. Even chocolate.
PURCHASED FROM:
Whole Foods
PRICE:
I honestly forgot to look, but the Vosges website lists $2.50 as the price, so I'm sure it was close to that.
CALORIES:
70 Calories per one 5. oz bar
ADDITIONAL INFO:
Obviously NOT kosher. Manufactured in a facility that also handles tree nuts, peanuts, sesame seeds, milk, eggs, wheat, shellfish and soy.
OFFICIAL WEBSITE:
vosgeschocolate.com