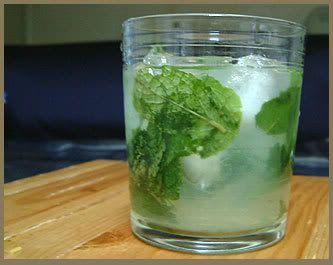 Once again I have to give credit to whatever company it is making the Archer Farm products.


I have yet to have an Archer Farm product that disappointed especially for the price range. I am a big fan of all of the flavored spring waters. When I saw the Spearmint today I had to get it.

I love just putting fresh mint in water and I was eager to try the Metro Mint waters that came out awhile back. Metro Mint was great- if your goal was to find a way to drink large amounts of Scope without all that nasty alcohol.

The Archer Farm water tastes just as the name would imply, like unsweetened mint leaves in water. Very crisp and refreshing- and you can drink it without fear of DUI!