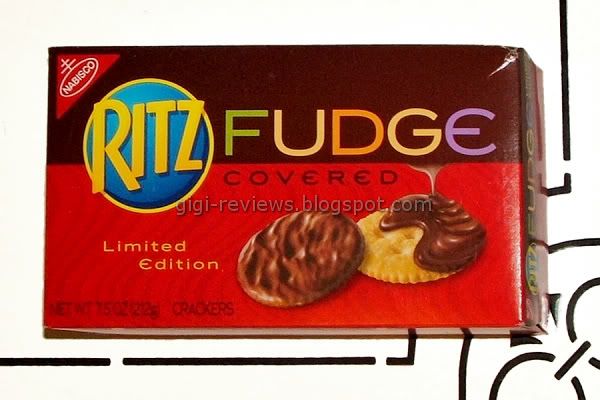 All right, I admit it. After reading Marvo's review of the new
Brown Sugar Cinnamon Ritz Crackers
, I had blogger envy and went on a trip to my local Wally World to try to find them for myself.
I didn't find the Brown Sugar Cinnamon variety...but I did find the limited edition Fudge Covered! Yes, people, this review is packing some fudge (oh, come on, you knew at some point in this review my inner twelve-year-old was going to come out).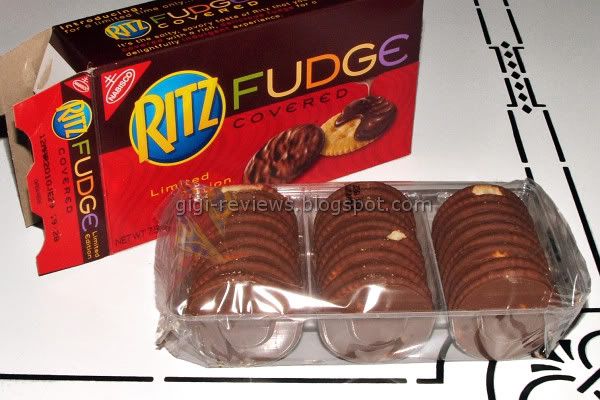 If you think about it, a fudge covered Ritz cracker ought to be pretty darn good. Ritz crackers are buttery and salty -- both tastes that pair quite nicely with chocolate/fudge. I also happen to be a huge fan of chocolate covered matzo, so I thought this might be an extension of that love.
According to Marvo, the Brown Sugar Cinnamon version only has the cinnamon and sugar on one side. So that's what I was expecting with this version. As it turned out, the crackers are fully enrobed. The fudge layer is quite thin, granted, but it covers completely.
The fudge itself has a very light, milk chocolate color. It is very sweet and only vaguely cocoa flavored. And it's oily, too. (There is a lot of oil in them, so this is no surprise.) Based on the package illustration, I thought it would be a little darker. Actually, I wish it really
had
been a dark chocolate. I think dark chocolate or darker fudge pair better with savory items.
I had had high hopes for the cracker. I expected that the rich, buttery, salty crunch of the Ritz cracker would cut through the fudge. Sadly, that never came. And oddly enough, the crackers seemed neither buttery nor salty as one would expect. In fact, it tasted exactly like a Keebler Fudge Stripe cookie. It's not that this is a bad thing per se, particularly if you really love Keebler Fudge Stripes -- it's just that they sucked everything out of it that could have made it distinctive. The crackers aren't even that crunchy, for crying out loud! Makes you wonder what the point of this effort was.
Bland, boring, and completely forgettable.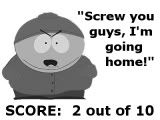 PURCHASED FROM:
Wal*Mart