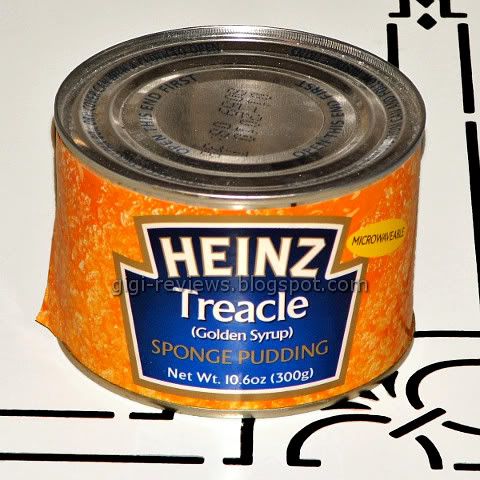 When we think of pudding here in the U.S., the image that comes to mind is spoonfuls of creamy, sweet (probably chocolate) dairy dessert. However, in the U.K., pudding has a much wider meaning. It can be something that is cake-like and can be steamed, baked, boiled, etc. (For more pudding knowledge than Alton Brown could shake a wooden spoon at, read the
Wikipedia
entry.) And this one is indeed rather a sponge cake thing.
I have to say that sponge cake out of a can wouldn't be my first choice, but short of making my own (yeah, let me know when the time fairy adds those extra hours to my day) it was the only choice. As best I could tell from Googling and Hugh Grant movies (and Googling Hugh Grant movies), Treacle Sponge Pudding is a much-loved treat in the U.K. (Maybe if we are lucky,
Jim
will chime in here with some first hand info.) Come to think of it, maybe we could just cover Hugh Grant
in
treacle....... Huh?... What?.... Oh yeah, I'm supposed to be writing a review here, not licking sugar off Hugh...
damn buncha playa haterz
...
Treacle, incidentally, is a light molasses syrup -- and really, is there any way for molasses to be bad? Let's find out...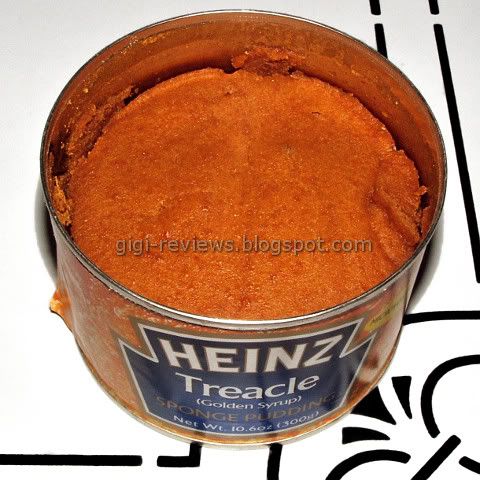 To prepare the cake you can either steam it in the can, or take it out of the can and microwave it. Wanna guess which way I went?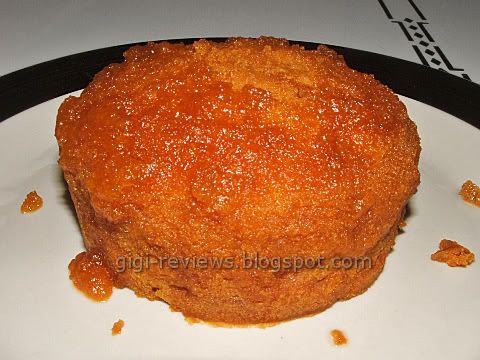 Looking at the cake, it's a nice orange brown color. The cake is dense, and while you can see the grain of the crumb, it's so moist that the crumbs stick together.
I blame my U.S. processed snack cake bias, but I think visually what I was expecting was a cake that resembled a round Twinkie covered in a maple syrup-esque layer of treacle. I had made a point not to look for photos of the cake prior to opening, so I could see the cake for the first time, live and in person, not knowing exactly what to anticipate. I don't get to do that very often, so it was kind of fun for me. (I am easily amused.)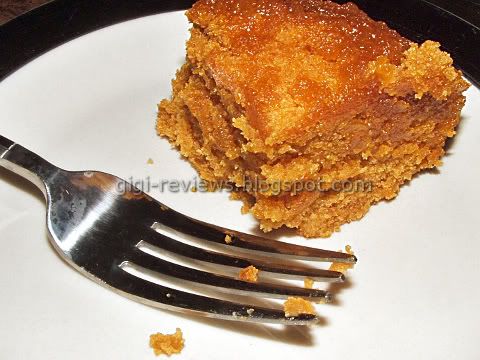 As for the taste: At the risk of offending my friends across the pond (including Hugh Grant), I can tell you
exactly
what this tasted like. The sponge cake actually did remind me greatly of a Twinkie, minus the creme filling. Now imagine what would happen if that Twinkie mated with a really good piece of corn bread, and they had a baby that came out soaked in an intensely sweet sugar syrup. It would taste exactly like this Treacle Sponge Pudding.
Is that good or bad? I am really not sure, to be honest. I suspect that Treacle Sponge Pudding is an acquired taste. Would I buy this one again? Probably not -- but it has inspired me to want to try some different versions. Again, I am hoping an actual Brit will chirp in (cough, cough, Jim) and tell us how this Heinz version stacks up.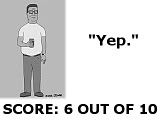 PURCHASED FROM:
Stater Brothers Supermarket