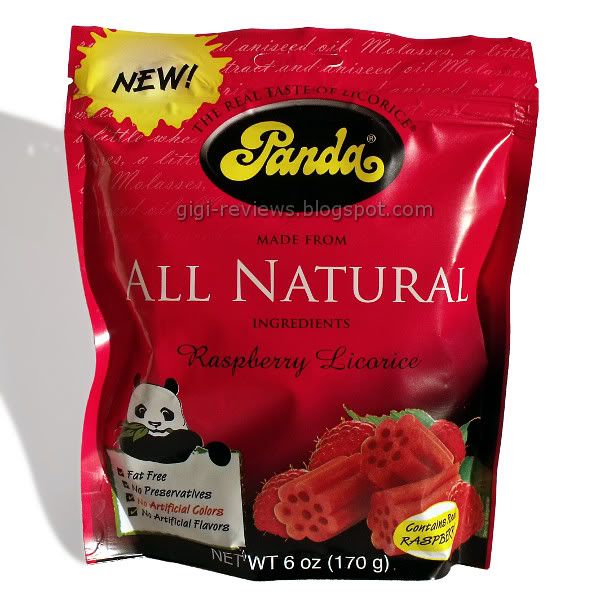 All right, everyone salute the great nation of Finland! Any country that can produce something as wonderful as Panda Licorice can only be a force of good in the world. (Yes, I know that we can also thank Finland for Nokia, Linux, Marimekko, Finlandia cheese, and several tasty adult beverages. And yes, all of those things have their merits. I am fully aware of that. But we're talking about Panda Licorice here, people!
Panda Licorice!!
)
Anyway, I think my love of all things Panda Licorice has been well documented. But I am beginning to feel rather like Bill on
Big Love
...because much like Bill, I am torn between three loves. I love the regular black licorice (which I guess would be the Barb), and
as much as I loved the Cherry
(the Nicki), we now have flavor number three: Raspberry! (the Margene). Is it right or even possible to love all three the way I do?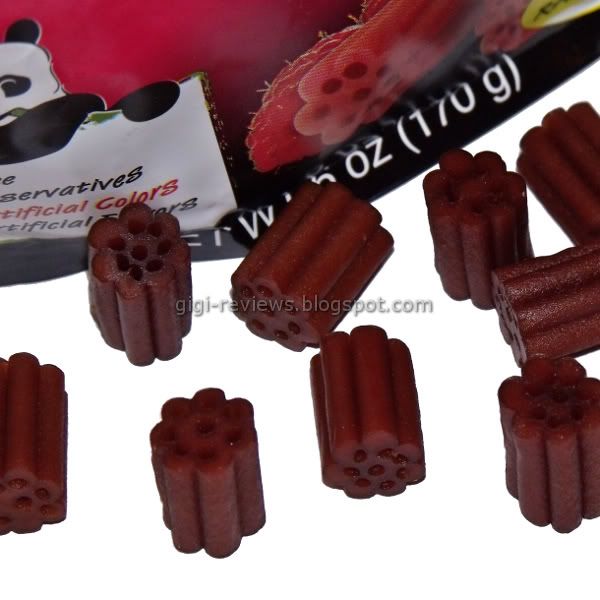 In any event, I do!
The raspberry flavor is sweet and just a little tart. It has a juiciness to it and it tastes very natural. Lying just below the raspberry is the smooth molasses taste I love from classic black Panda. Part of what makes it so good is that it is just the fruit that shines through, since there are no artificial colors used there is no bitter "red" taste.
The texture is soft and just a little chewy (like all Panda licorice). This is one of those products that I love so much, I can't say enough good things about it. Just go get a pouch and thank me afterward.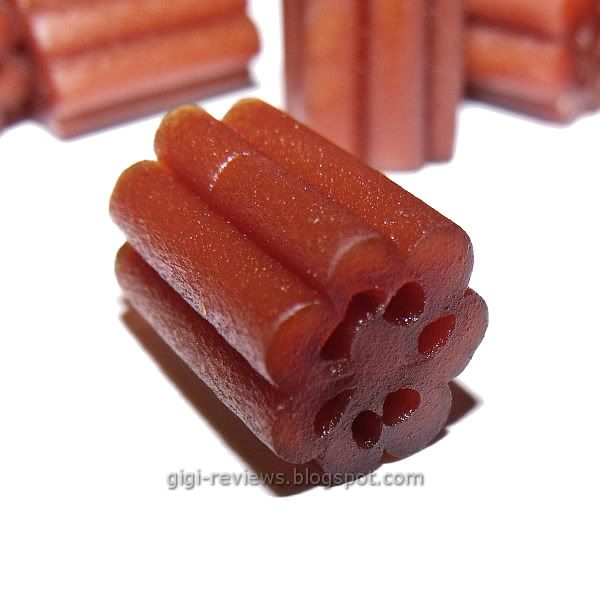 And because this has become my other obsession -- while you're getting ready to go buy your own pouch, watch this video from
Big Love
's Bill Paxton's "rock star" days when he was part of a duo called "Martini Ranch." Video should be safe for work (just bikini babes), and was directed by James Cameron! Odd how neither Paxton nor Cameron brags about this...? Hmmmmmn...
(Yes, I know all songs featured on my Panda Licorice reviews are supposed to be in Finnish. But apparently no one has done a Finnish cover of "Reach" yet. C'mon, Finnish musicians, y'all need to step up to the plate!)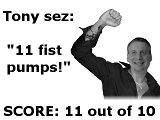 PURCHASED FROM:
Sample from company

CALORIES:
130 per 15 pieces (I would like to tell you I have that much self control).

ADDITIONAL INFO:
All natural, kosher, suitable for vegetarians and vegans, fat free. Awesome.

OFFICIAL WEBSITE:
InterNatural Foods.com for Panda's American importers. (Or panda.fi for the manufacturer -- it's only in Finnish, but it has some really cute Panda Flash animations.)