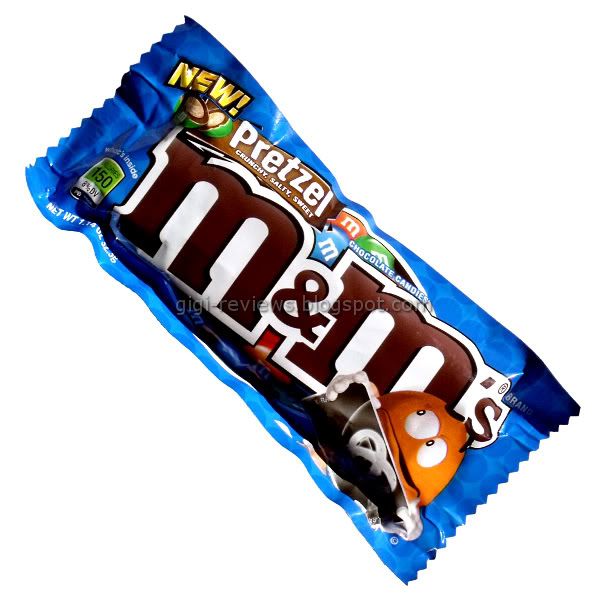 We all know I tend to suffer from Blogger Envy...and Cybele is almost always the one to give it to me (Jim being the other). Waaaayyyy back last year, she mentioned that there would be a new pretzel M&M coming out this year. And last week she posted her review (read it
here
). Finally, the new M&M's are out in the wild!
These M&M's have the classic candy shell, followed by a layer of milk chocolate that surrounds a pretzel center. These M&M's also mark the return of the orange M&M as the "Spokescandy." The orange color had been pretty much unemployed since the best flavor of M&M's
ever
-- the Crispy flavor -- was discontinued back in 2005 for reasons that I don't know. (It surely escapes any possible logic as, once again, they were the best M&M
ever.
)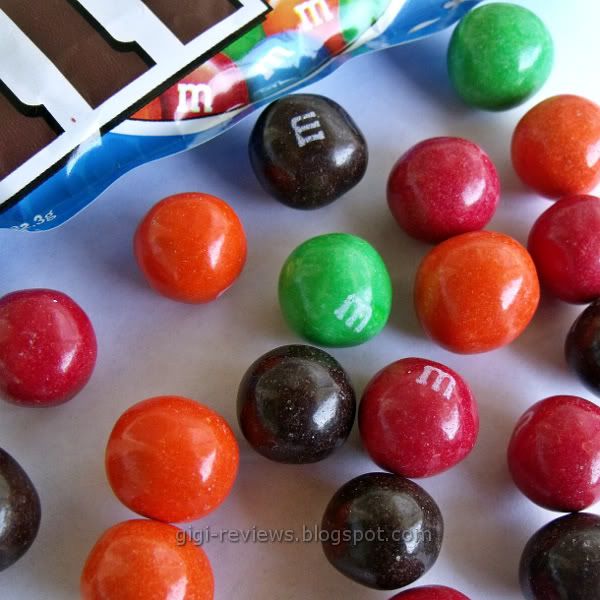 Crispy M&M's aside, I love the idea of this flavor. I have a highly documented love of chocolate and pretzels together. In fact, I have only forgiven Trader Joe's for discontinuing the
Dark Chocolate Pretzel Bites
because they at least replaced it with the somehow even more amazing
Dark Chocolate Pretzel Bark
.
So, how do these M&M's stack up?
Each M&M is roughly the size of a Peanut M&M...or maybe a little bigger, about the size of a classic gumball.
Biting into the M&M, I was expecting a really crispy, hard pretzel type of crunch. Instead, the texture was sort of like the bizarre love child of a malted milk ball and a stale pretzel. The bite is weirdly airy, and yet they have that almost too-hard texture of thick pretzels that have gone stale.
The flavor of the pretzel is OK. It's not as assertive as I would have liked it to be. It's lightly salty and kind of yeasty. But it also has sort of a generic cracker flavor.
The chocolate is classic M&M's milk chocolate. A little sweet, but otherwise smooth and unremarkable. The candy shell added some welcome crunch.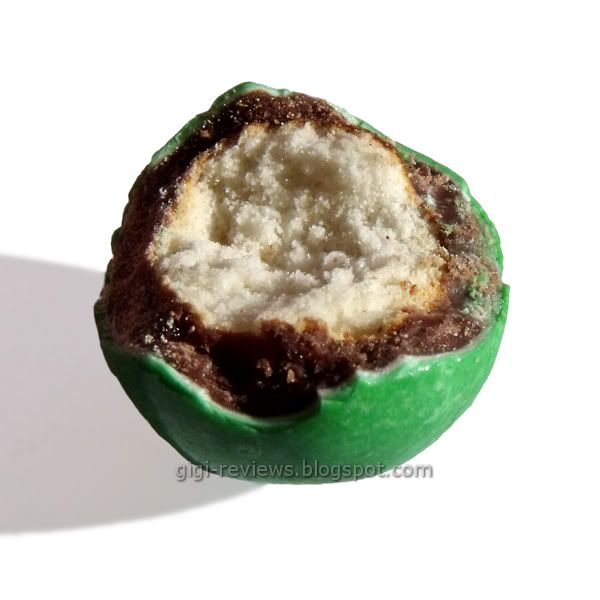 Overall, while these aren't bad, they are nowhere near as fantastic as the Trader Joe's Pretzel Bites had been. Actually, the only thing that these M&M's really brought to the table that TJ's didn't is that the candy coating really did add a nice bit of extra zip.
Are these the worst M&M's ever? No. They are just disappointing. There was so much potential here, yet they manage to rise only to "meh." Oh well -- at least in the case of the orange M&M, one job was created.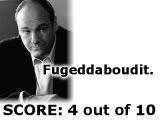 PURCHASED FROM:
WalMart

PRICE:
$0.68

CALORIES:
150 calories per bag.

ADDITIONAL INFO:
May contain peanuts.

OFFICIAL WEBSITE:
mms.com