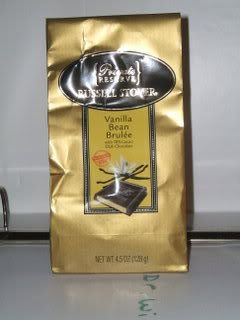 These squares are part of the Private Reserve collection and they will now be part of my reserve as well.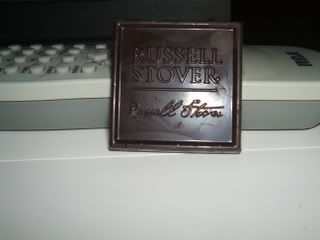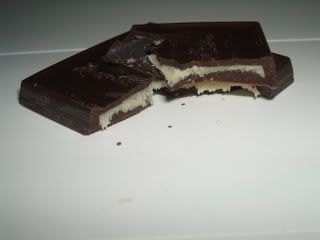 The base chocolate is a 70% dark chocolate. The bitterness of the chocolate perfectly balances the sweetness of the creamy center.
The center is supposed to taste like Vanilla Creme Brulee. Honestly I don't really taste the vanilla. If I was blind tasting I would actually tell you that the center has a faint hint of toasted marshmallow rather then straight vanilla. Whats nice is that the chocolate and the center perfectly compliment each other like warm Starbucks on a cold day or Sigfried and Roy.
They also managed to make the melt even and creamy on these (unlike the Black Forrest squares)

At roughly 60 calories a .45 oz square it's not something you want to sit and snack on all afternoon but if you need a rich chocolate fix or an indulgent treat it is well worth the calories.