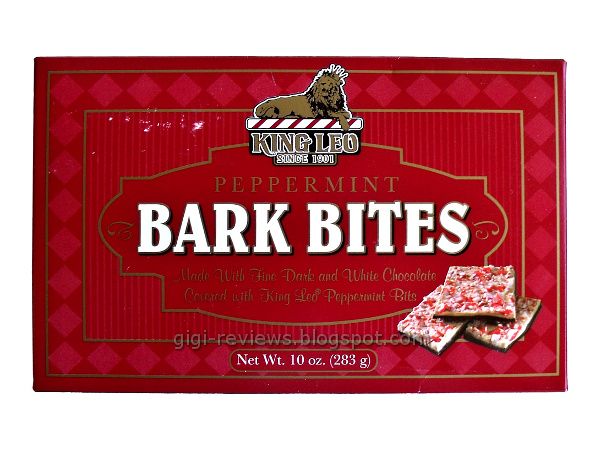 If you have read this blog for any length of time, you probably know that I
love love looooove
me some peppermint bark. Sadly for me, peppermint bark seems to be one of those things that a lot of people love, but that you only really see out
en masse
around the winter holidays...
Well, maybe not. Because tucked inside the enormous box of loot the good folks at Quality Candy sent me was this nice box of King Leo Peppermint Bark. Peppermint Bark in June?! SCORE!
Reading the blurb on the box, I was also quite happy to see that this is one of the products King Leo breaks out the real chocolate for -- and not only was it actual chocolate, but according to the box "only the richest chocolate" was used to make it. Woohoo, no mockolate! We're off to a promising start here!
Since it's a tried and true fact that King Leo does indeed make some of the best peppermint out there, let's see how we did with the bark.
First off, I like that the peppermint chunks are
huge
. You know from the moment you open the box that the bark is going to be chock full of peppermint. You can smell it even before you open the cellophane bag the candy is packaged in.
The slab is a thick layer of dark chocolate followed by a thinner layer of white chocolate, which is topped with crushed peppermints.
The chocolate: in the case of the dark chocolate, it is indeed real chocolate -- and it also has real vanilla as well. Maybe it's just the strength of the peppermint, but the chocolate doesn't have the most assertive taste. If anything, the whole thing tastes (minus the peppermint on top) like like a big slab of Andes Mints. That's by no means a bad taste; it's just kind of generic. The texture of the chocolate is oily. It does melt in your mouth rather than seize into a lump, but it's not the rich, creamy melt I was hoping for.
As for the white chocolate, it's very understated. You can hardly taste it at all...which in my book is a good thing, as I don't care for white chocolate anyway.
The star of this bark is really the crushed peppermint on top. As I said at the start, the pieces are large and plentiful. It's fresh, it's sweet, it's bold. And I love crushing the shards with my teeth.
Bottom line, the peppermint is very nice and the chocolate is...well, forgettable at best.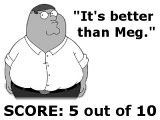 PURCHASED FROM:
Sample from company

CALORIES:
130 calories per 1 oz piece.

ADDITIONAL INFO:
Made on equipment shared with peanuts, tree nuts, soybeans, milk, eggs and wheat.

OFFICIAL WEBSITE:
qcandy.com