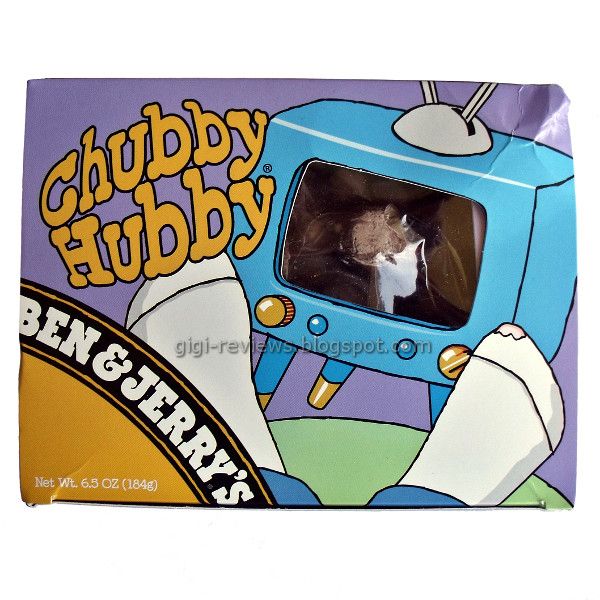 Since I very seldom get to a Ben & Jerry's Scoop Shop, I am a little slow to get around to reviewing any of the candy items that Ben & Jerry are now making and selling in said shops (and in the Waterbury, Vermont factory where I first saw them). I kicked myself after leaving Vermont for not having made room in my suitcase to take some chocolate home. But I was able to pick up this box of Chubby Hubby chocolates at my local Scoop Shop.
The Chubby Hubby box contains a huge chunk of milk chocolate matrix that binds together a generous mix of malted milk balls, pretzels, peanut butter, and dark chocolate chunks -- just like the classic ice cream flavor.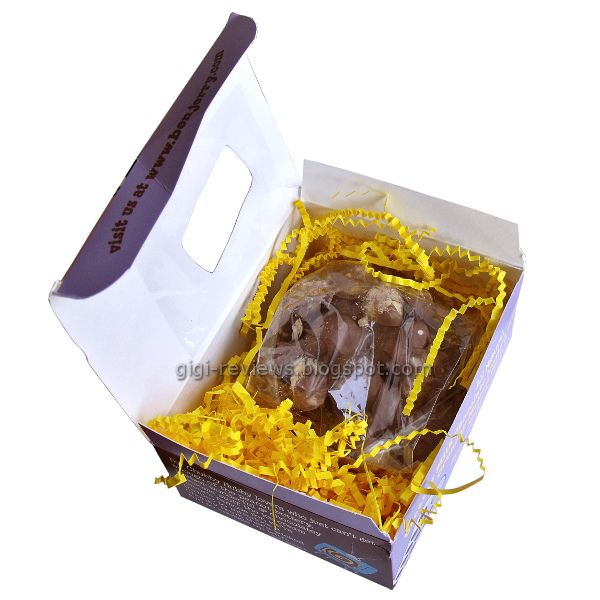 Breaking off a piece is its own challenge. I have to admit we just broke down and used a knife. I liked the malt balls. They are huge and airy, yet crispy -- and there is a ton of them. The pretzels are indeed salty and crunchy. As for the peanut butter...well, you can certainly taste it, but it's rarer to find. I liked the bits of dark chocolate mixed in, as they helped to balance the way, way too sweet milk chocolate.
And again, it's enormous. It's roughly the diameter (and the height) of a Big Mac. In the picture below is a U.S. quarter coin placed alongside for size comparison.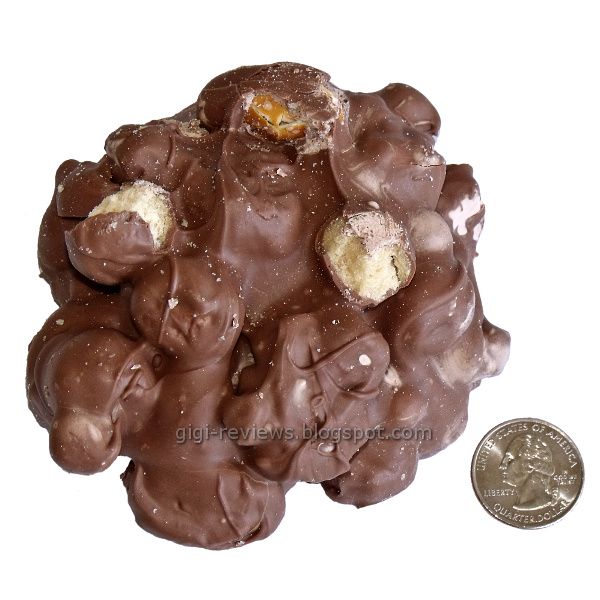 I often bag on Ben & Jerry for using fudge instead of real chocolate in the ice cream, but they do in fact use real chocolate here. It's intensely sweet -- as I said, a tad
too
sweet for my taste -- but it is milky and it melts very smoothly.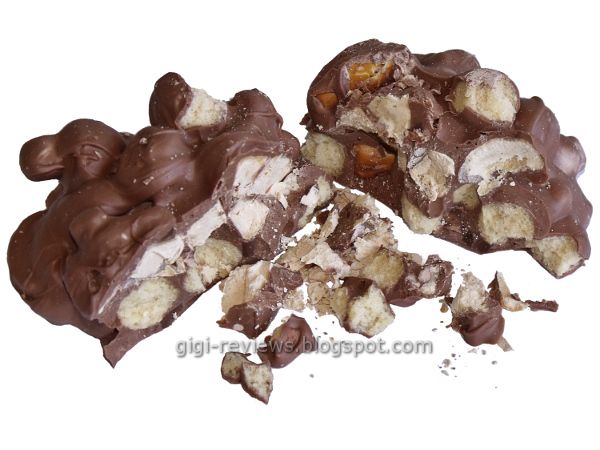 I'm not going to lie: I vastly prefer the Chubby Hubby chunks in the Chubby Hubby ice cream to this candy. Not really sure why,as all the same elements are there. Maybe it's just that I like the actual ice cream that encompasses the chunks so much that it's hard for me to fully enjoy the chunks alone.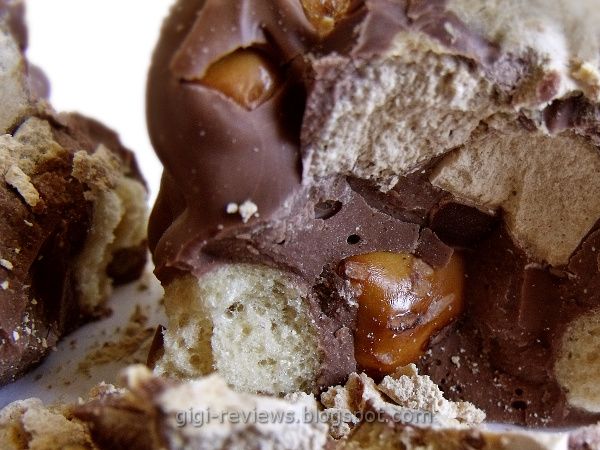 All told, it's not bad. Would I buy it again? Truthfully, probably not. But it's hardly something I'd toss in the trash either -- it's just that it didn't wow me. However, if you're one of those people who pull the chunks out of Chubby Hubby ice cream to eat first and then finish the ice cream itself almost as an afterthought (yes, there are such people, I know you're out there!), then you'd probably love this.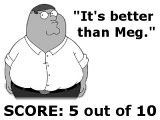 PURCHASED FROM:
Ben & Jerry's Scoop Shop

PRICE:
$5.50

CALORIES:
250 Calories per 1/4 piece of hunk (or 46g).

ADDITIONAL INFO:
Produced in a facility that uses milk, soy, peanuts, tree nuts, wheat and eggs.
OFFICIAL WEBSITE:
benjerry.com