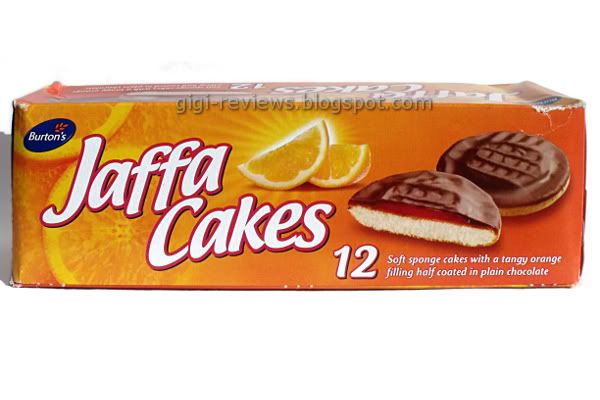 Jaffa cakes are actually fairly easy to get on this side of the pond. In fact, LU's version (called Pims) are carried in pretty much every supermarket I have ever been to, plus WalMart, Target, etc. And I have been known to eat a box or two appallingly quickly. (If you should see the pear flavor -- which seems to be the hardest to find -- just get them and thank me later.)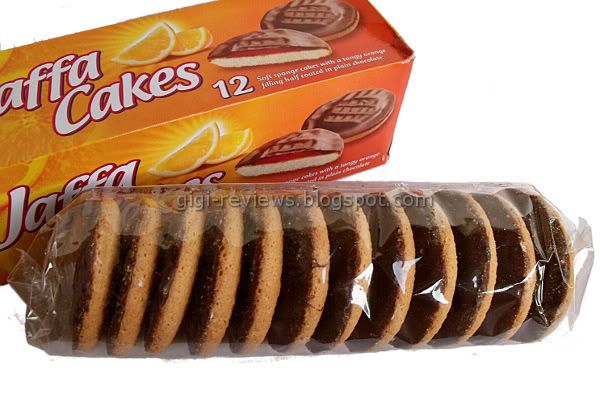 A Jaffa cake, should you not know, is a sponge cake base (sort of like a "black & white" cookie) topped with a jam-type fruit filling, and then the jam is covered with a layer of chocolate. According to the all-knowing
Wikipedia entry
, they were invented by the Scottish company McVitie's. They were called Jaffa cakes because the first batch was made with orange filling, and they were named after a type of sweet orange that grows in Jaffa, Israel.
My Jaffa cakes were made by
Burton's
, which has been making biscuits and sweets in the U.K. for so long that Queen Elizabeth (the second, not the first!) could have eaten them as after-school snacks. My cakes were the traditional orange-filled, and topped with what the box describes as "plain chocolate" -- which, from the looks and the ingredients, I am taking to be milk chocolate.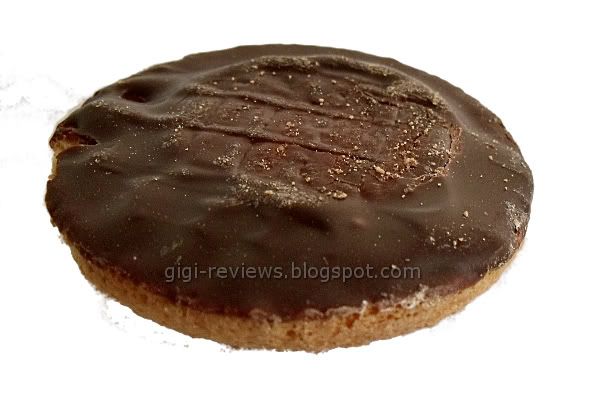 What I like about Jaffa cakes as rule is the springy softness of the sponge cake. My version was a bit on harder side. It was well within code, so am not sure if I simply got an "off" box, or whether this is the normal texture for this brand. Texture aside, the cake is pretty bland. It's not bad -- there's just not much flavor at all.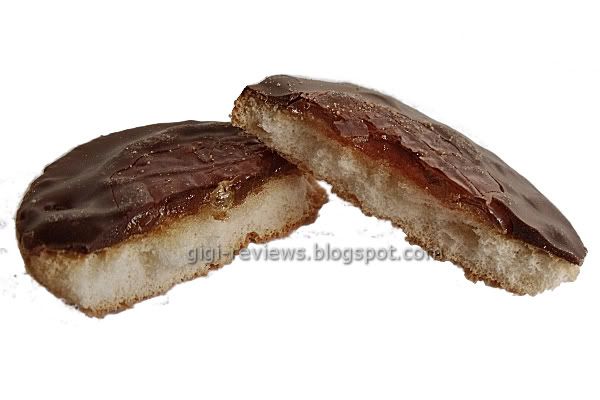 As for the orange jelly: this was some seriously good filling! The texture was moist but not gooey. And at the same time, it was not as firm as, let's say, a jelly roll candy. It has a bittersweet quality, like a smooth marmalade rather than a sweeter orange. And that is a beautiful thing. If I could get this stuff in vats, I would smear it on everything.
The chocolate: nothing special, it's just sort of a generic semi-sweet. It's not outstanding in any way, but it's not bad either. The melt is a little waxy, but it covers the cake nicely. Think of store brand chocolate chips and you've got it.
This is hard to rate because I am not sure if the texture issues that I experienced were the results of a stale box, or if that is the "normal" texture for the Burton's version. Based on some random things I read online, I am apt to think that what I had was the "normal" version. But without another box, I don't know for sure.
At least the jam was great. And the chocolate was serviceable. Giving the cake the benefit of the doubt, I am going to rate these at...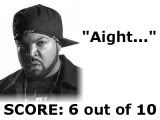 PURCHASED FROM:
Gift from my mom