Something about this gum gives me a very strong Scooby Doo vibe.
Maybe it's the word "mystery" in the name. Maybe it's the groovy tie-dye colors on the wrapper. Maybe it's the slightly fruity smell. (I am just saying there's no way that Fred was actually into Daphne...wear your ascot with fabulous pride, Fred!)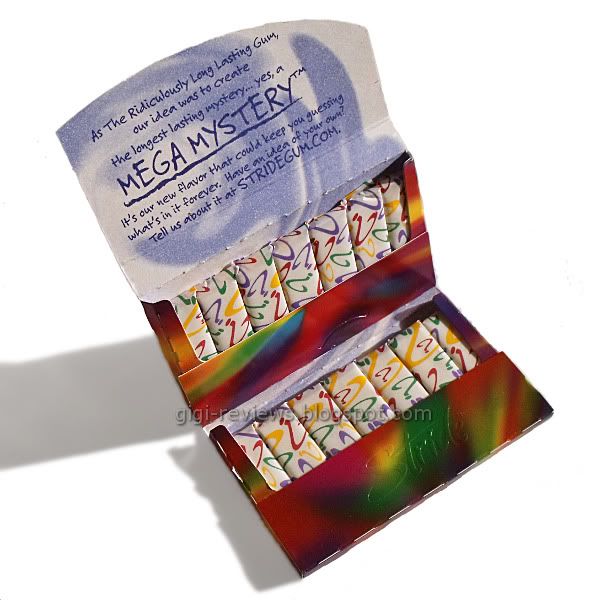 Each stick of gum is packaged in the standard Stride chewing portion. They have individual wrappers that remind me of bad casino carpeting, circa 1968. And once you actually smell the gum up close, you notice that it is still fruity -- but there's also a little citrus/sugar thing going on. It actually reminds me of the smell of Kraft FunMallows (which are a sort of fruit flavored, pastel colored marshmallow).
But how did it taste?
I think I would rather chew a Scooby Snack. The taste is sort of like orange powered fiber drink mix meets random citric acid meets peach meets I-drank-too-much-last-night-and-this-is-my-offering-to-my-porcelain-god aftertaste. And that's being diplomatic. Additionally, thanks to Stride's incredible flavor longevity, it fails to wane after even half an hour.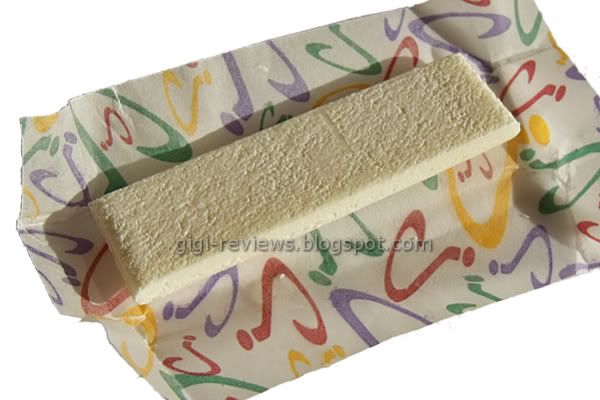 I still don't know what it was supposed to taste like, and I don't care to find out. This can remain a Mega Mystery, because above all else it's a Mega Fail.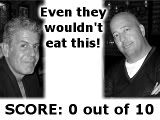 PURCHASED FROM:
Walgreens