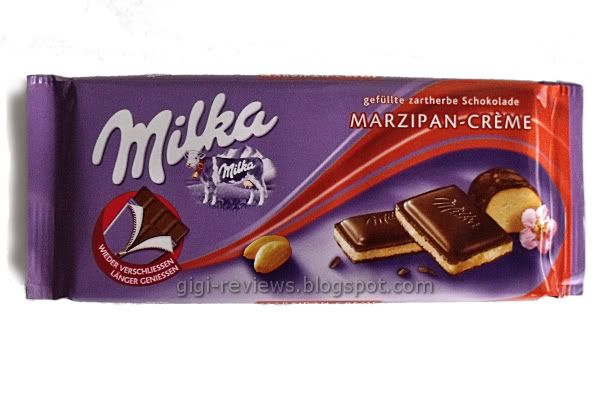 Woohoo! The first marzipan review of 2010! If you have read my marizpan reviews before, then you know I am a hardcore fan. Just before the holidays, I was browsing at my local German deli/mart and I found this bar.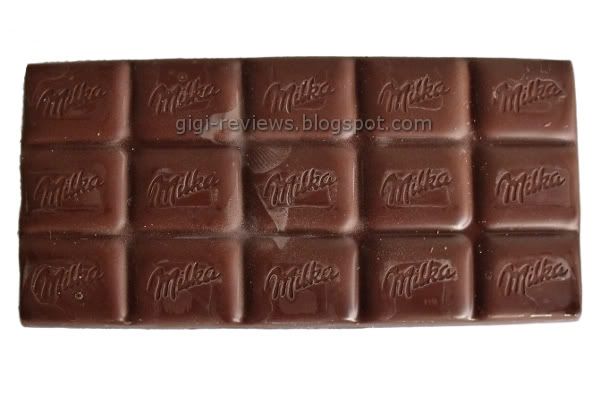 The Milka Marzipan-Crème bar is a semi-sweet chocolate bar with a marzipan filling. Smelling the bar, you get a faint whiff of cherry -- but mostly it is just the chocolate that comes off.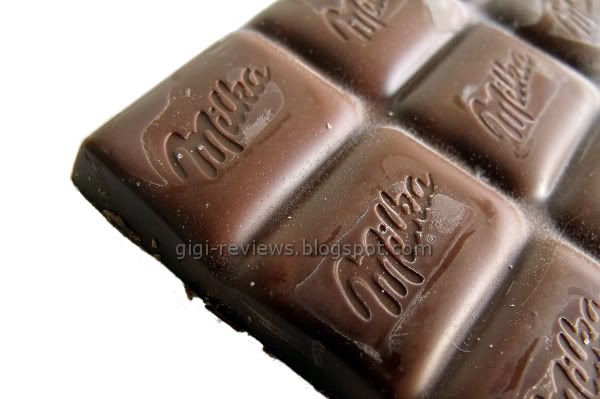 Biting into the bar, the flavor is all cherry and almond. The chocolate was a little waxy, but it did taste good. It's more on the milk side rather than the dark side. It didn't seem as sweet or as smooth as the normal Milka chocolate. The flavor of the chocolate really fell to the wayside of the marzipan.
And the marzipan was kinda weird. In terms of flavor, it was quite good -- nutty, sweet. It was the texture that got me. It was dry and flaky, and not in a good way. (The bar I got was on the older side and slightly bloomed, which might explain some things.) If it had been a little moister, it still wouldn't have been the best marzipan bar ever -- but I would have enjoyed it much more.
It's not that this bar was bad, it was just disappointing. I would like to try another bar and see if the issues I had with this one were simply due to freshness.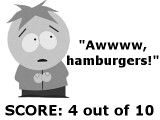 PURCHASED FROM:
The German Deli (Upland, California)