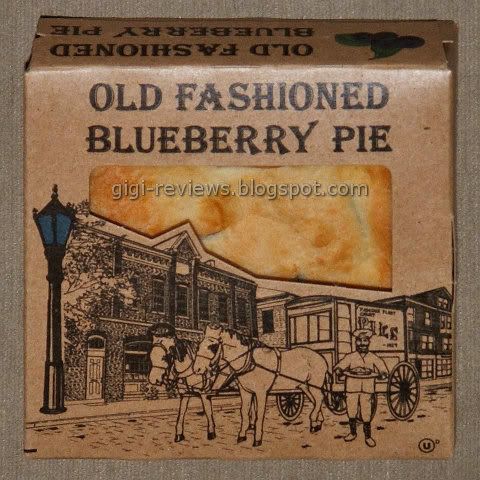 When I think of pie, WalMart is not exactly the first name that comes to mind.
Actually, on serious thought, it's not even in the top twenty names that come to mind. But my dad started buying these little blueberry pies and was raving about them. They remind him of little individual pies that were sold when he was a kid. (It was probably nostalgic for him, because they'd just invented fire and the world was going all crazy with convenience foods.)
Anyway...
Each four ounce pie comes in its own cute little tin.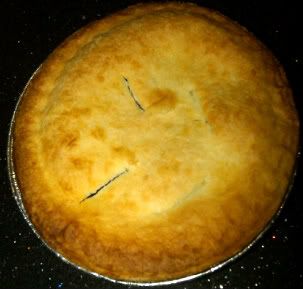 The crust appears on the lighter side in terms of color (it appears deeper in color in the picture than it did in real life). The edges have a bit of golden brown, but if this had come out of my oven I would have put it back in. If I was less lazy, I suppose I could have warmed it in my oven. (Microwaving is out, since the pie is in an actual metal pan and my microwave is the old cheesy kind that would spark.) Besides, I also think it's important to try the product "as is" first, because that is how most people will actually eat it. Only after that can I get as crazy as I want.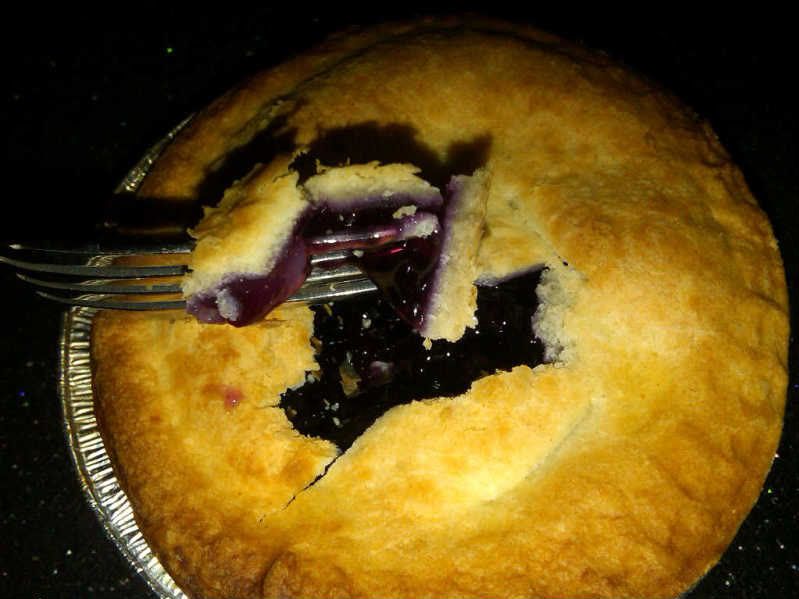 The top layer of crust is thin, and is flaky in the most minimal sense of the word. It's not so much the whole crust that's flaky, just the absolute top layer-- it's kinda like crust dandruff. It's bland, not buttery. Not even sweet like a Hostess pie. It's not that it's bad. It's that it's only about as good as you would expect WalMart pie crust to be.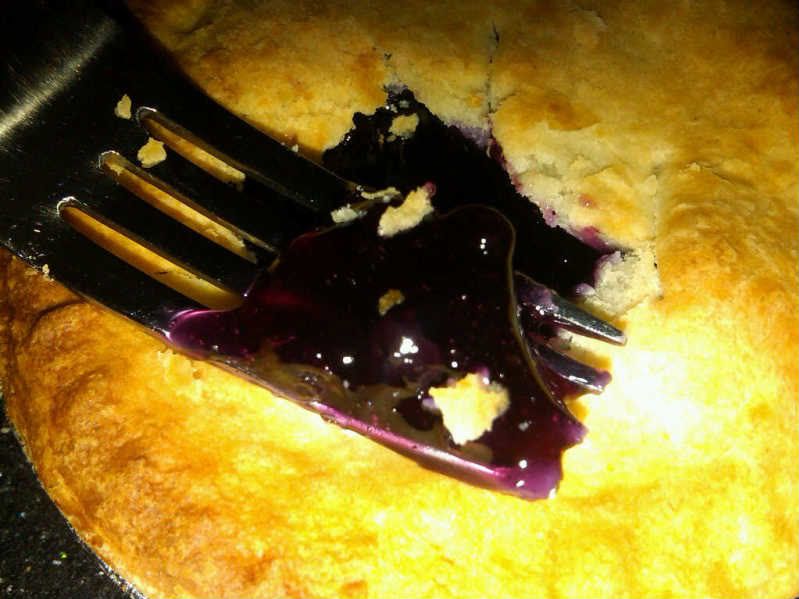 As for the filling: it's a deep and vivid shade of Royal Purple- kinda like if Barney was liquefied in a freak accident. (
Accident?
Heh!) It's very, very sweet. Think of a pretty standard blueberry jam with about 100 extra tablespoons of sugar. There are little dry shriveled bits that at some point in their lifetime may have been blueberries. But now they're like some sort of raisin of the damned.
As bad as that all sounds, in the end they are no worse (but sadly, no better) than your average supermarket pie. Do I get why my Father likes them so much?-- no, but he's old and maybe some of those taste buds have died off.
Can I still be grounded at my age? That comment may have earned it.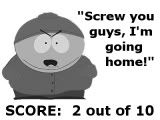 PURCHASED FROM:
WalMart*