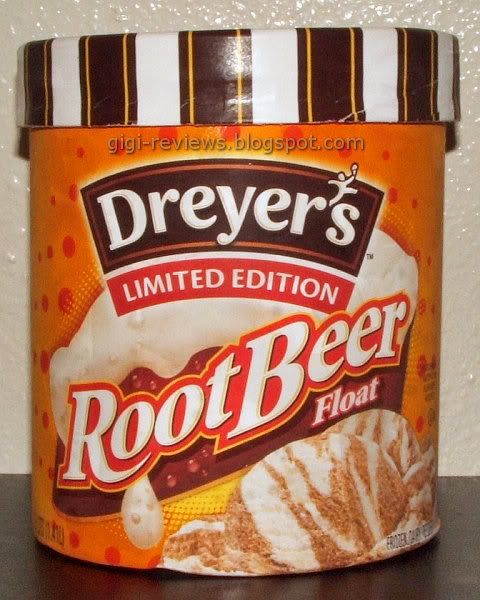 First, let me say I am sorry that this is the only photo this review will have.
I took more, they didn't come out. I thought I had more ice cream, I didn't, and I wasn't about to buy another container, sooo...

I liked the idea of a root beer float flavored ice cream. Rarely do I indulge in a root beer float, but I do love them.

Dreyer's version is only a pale comparison to a good homemade float for several reasons. First, notice that the carton does not contain the words "ice cream." (This is actually something that you'll see on all of the "Fun Flavors.") A visit to the Dreyer's website shows that they have the flavor listed as "Root Beer Flavored Frozen Dairy Dessert" (check out the product page here). Scanning the ingredients, it's clear that it is not called ice cream because it

isn't

ice cream. Fair enough. But if I were making an actual root beer float, I would have used real vanilla ice cream. In this case, the white swirls in the dessert are

kind of

vanilla

. I say "kind of" because, while I know that vanilla was most likely the intended outcome, the final product tastes as much like real vanilla as a vanilla diet shake. Dreyer's didn't even seem to

try

on this one. Unless they included it under the umbrella of "artificial flavors," it didn't even appear as vanillin (A.K.A. artificial vanilla). The outcome is a milky, sweet taste that doesn't have any edge to it.

The root beer side of it does taste like root beer...cheap, no-name store brand root beer. The kind adults buy for kids who are too excited by the prospect of getting soda to know that their parents bought them crap. It's not woodsy, there's no wintergreen. But it's sweet...

The texture was super smooth. I don't want to say creamy, because that's not the right word for it. But it was smooth.

If I was craving a root beer float this is not the option I would go for. I can see where kids would love this flavor simply because it's sweet. And even with all the negative things I have said, it's not completely awful. But it's not good either.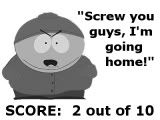 PURCHASED FROM:


Albertsons Supermarket