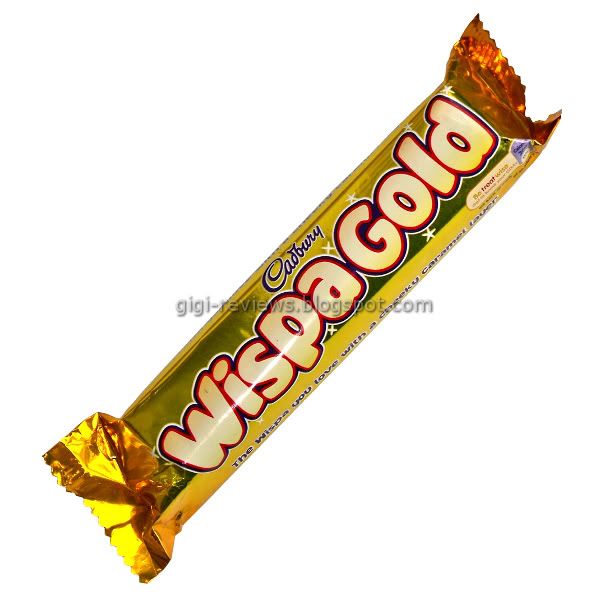 This is a bar that I have been wanting to try ever since
Jim's review
back in September, largely because it received one of the highest ratings in
Chocolate Mission
history (9.3!). Since I rarely disagree with Jim's opinions, I knew that this was something worth tracking down.
And let me tell you it was not terribly easy. My local British shop didn't carry the bar. And the three import shops I called in New York City were out when I was there back in late January. No, I have the fantastic Cinabar of
Foodstuff Finds
to thank for this bar. Cinabar and I have got a candy exchange going on, and thanks to her, I have an amazing selection of U.K. items to review!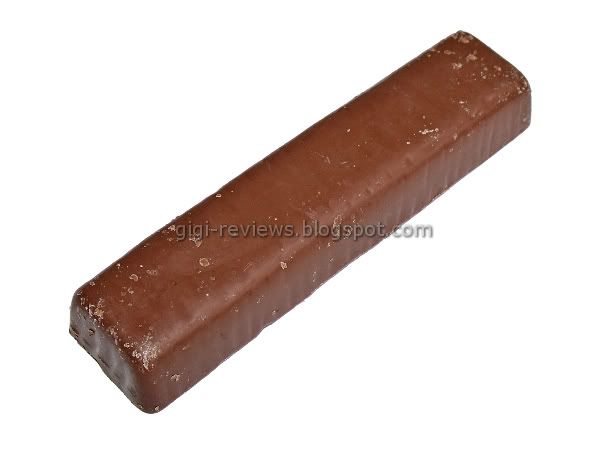 Beyond Jim's glowing review, the bar itself had me really intrigued. It's an aerated chocolate base. (Yo!! U.S. Candy Makers! Why can we not get our own versions of aerated chocolate bars?) The aerated chocolate is topped by a layer of caramel, and then the whole thing is enrobed in smooth milk chocolate. Really, is there anything there that sounds remotely less than stellar? I thought not.
Looking at the cut-open bar, I was very impressed with the caramel. Not only is the layer surprisingly thick, but it's almost a fluid-like caramel. It's salty, and yet there is also a buttery milkiness to it.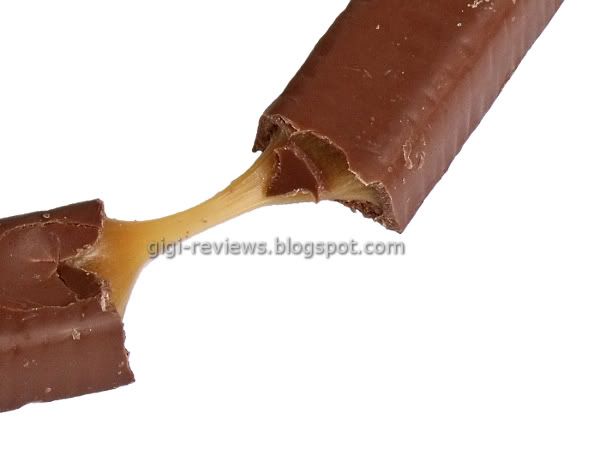 What I loved even more about the salty caramel was that it balanced out the Cadbury milk chocolate that I normally find a little too sweet for my tastes.
The very bottom of the bar is where the aerated chocolate lives in a roughly quarter inch thick slab. It's not quite as bubbly as, say, an Aero bar (also yum)- simply because it's not as thick as an Aero bar so the mouth feel is different, but it adds a crumbly texture at the base.
The entire bar is silky smooth, from the enrobing, to the caramel, and finishing with just a little crumbliness from the aerated layer.
Best Cadbury product I have had
ever
.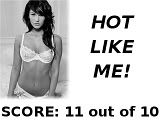 PURCHASED FROM:
Gift from Cinabar of
Foodstuff Finds
.

CALORIES:
260 calories per bar.
ADDITIONAL INFO:
May contain nuts and soy.
OFFICIAL WEBSITE:
cadbury.co.uk