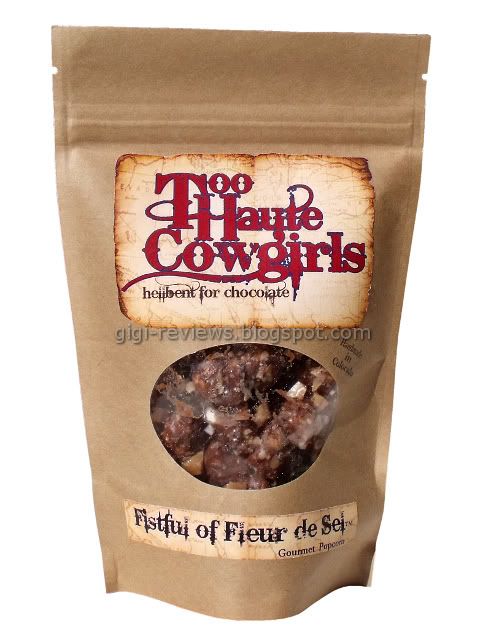 If long time readers know anything about me, it's that three of my favorite words in the world are
Fleur de Sel
. How do you not love salt, and how do you not love salt even more when it's paired with caramel, chocolate, and popcorn? It's probably impossible. So when
Too Haute Cowgirls
mosied off the range to ask me if I wanted to try some of their popcorn creations, I struck faster than an angry rattlesnake at a cowboy caught wearing his cousin as boots (or something like that). Anyway...
The popcorn is stuck together with caramel in nicely sized clusters, which are then covered in dark chocolate along with large chunks of toffee sprinkled with fleur de sel.
OMG! If life in the Wild West were more like this and less like about a dozen bad Kevin Costner movies, maybe I would regret not living there.
The popcorn is fluffy and manages to not pick up that oily taste and spongy texture that packaged popcorn tends to get. The caramel is buttery and you know it's there -- but it's not so strong that it overrides any of the other flavors.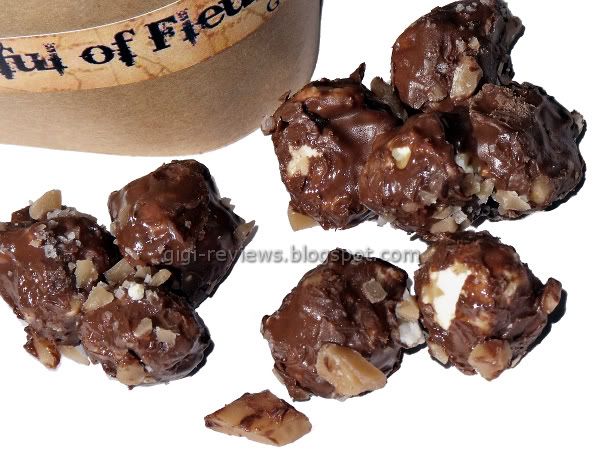 The toffee pieces were crunchy and sweet, and complimented the caramel perfectly.
But it's really the salt that brings the whole thing together. It makes the cocoa in the dark chocolate stand out. It balances the caramel and the toffee, and it reminds you of the best part of really good freshly popped corn.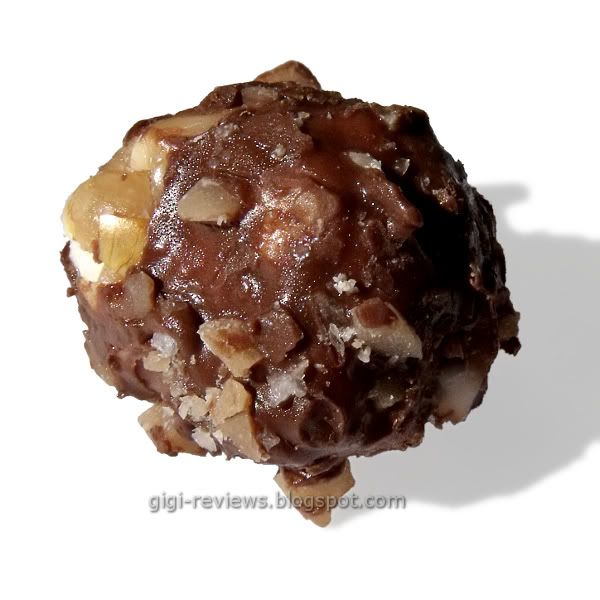 This stuff is truly addicting. And we actually blew through the entire bag while writing the review. So grab old Trigger and go get some...of course, if you're riding a horse to get to your internet connection, you may have bigger issues.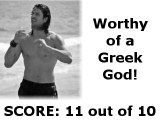 PURCHASED FROM:
Sample from company.

ADDITIONAL INFO:
Made in facilities along with dairy, soy, peanuts, wheat, and tree nuts are used.

OFFICIAL WEBSITE:
toohautecowgirls.com