Once again we are going to take a boat ride over to Merrie Olde England. Between Christmas gifts from my mother and my mega candy exchange with Cinabar of
Foodstuff Finds
, I have enough UK products to do a month's-plus of reviews. So here's just one of the many to come.
Cadbury's Picnic bar had special appeal to me because it contains my favorite underused candy additive: raisins! As popular as raisins seem to be the world over, I just don't get why they aren't used more often.
The picnic bar is a bumpy, log style bar made up of caramel, crispy cereal, raisins, and the whole thing is covered in milk chocolate.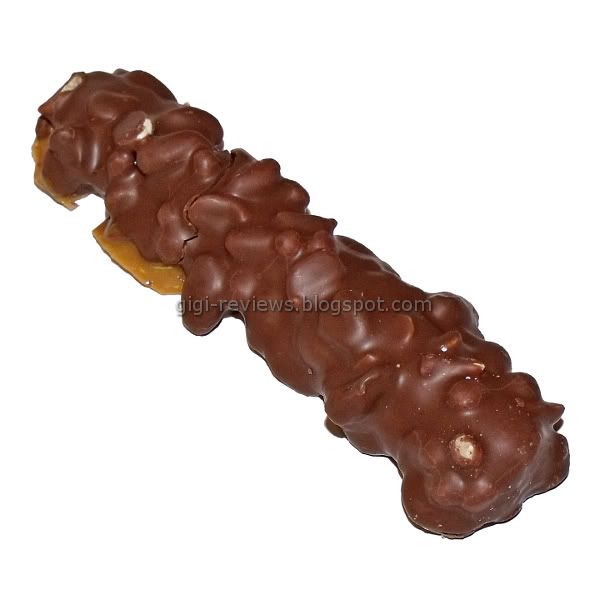 Looking at the bar, it's rustic to the point it looks homemade. Kinda like candy hippie grandmothers might make. (I am guessing on that one, as my own grandmothers were decidedly
not
hippies -- although one was, I am at least 98% sure, a
strega
.) In any case, yeah, it's a homely bar.
Mine was oozing caramel, and that can only be a good thing. And in fact it was. The bar may not be pretty, but it has great texture. When you bite into there is both a satisfying crunch from the nuts and the crispy rice and some chew from the caramel. And the raisins are perfectly plump.
Between the peanuts and the caramel, there is a nice salty edge to the bar that works to the chocolate's advantage. I normally find Cadbury chocolate to be to sweet for my tastes, but the salt made it seem less so. It was smooth and a little grainy.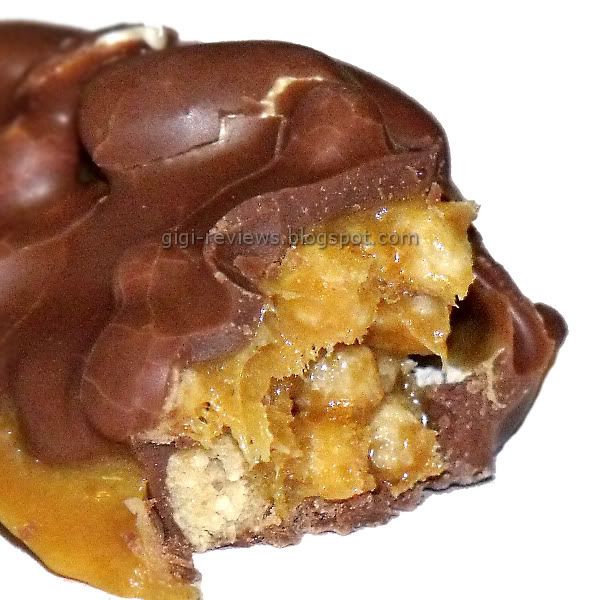 The peanuts tasted fresh and were crunchy. The puffed rice really didn't have a lot going for it in terms of flavor. If I really tried I guess, I could say it added a hint of malt -- but really it is mostly about the texture that the puffs bring. The caramel is thick and ribbony and has a very milky taste. My only complaint is that my beloved raisins are too sparse. You don't get a raisin in every bite, and that is a sad thing.
This is one of my favorite Cadbury bars yet!
Be sure to check out Jim's Chocolate Mission review
here
.

PURCHASED FROM:
Gift from my mother

CALORIES:
225 calories per bar.

ADDITIONAL INFO:
Contains peanuts and milk. May contain tree nuts. Bar marked as suitable for vegetarians.

OFFICIAL WEBSITE:
cadbury.co.uk