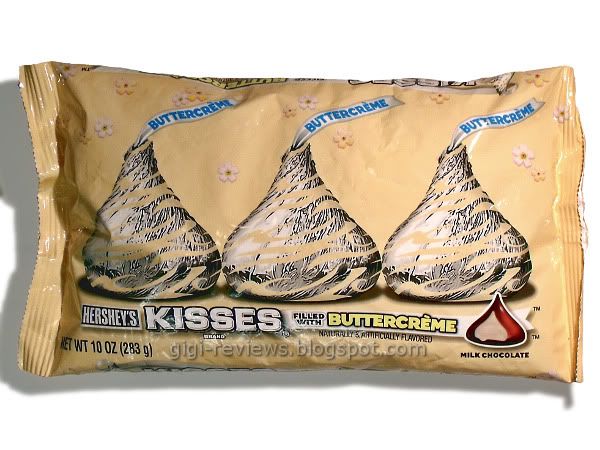 It's been a long time since we've had a new limited edition Herhsey's Kiss. And just in time for the spring, we have this lovely bag of Buttercrème filled kisses. By the way -- is it just me, or does the package design not sort of make the candy look like little butter-laced volcanoes? It's like a Paula Deen wet dream. (OK, maybe technically there would also need to be some bacon involved. I don't know, and really don't want to think about it that much.)
These Kisses have about the same proportions as the standard issue Kisses. Personally, I like this. I have always found the larger Kisses (such as the New York Cheesecake Kisses) to be cute, but the larger Kisses' proportions tend to be heavier on the center filling and that throws me off.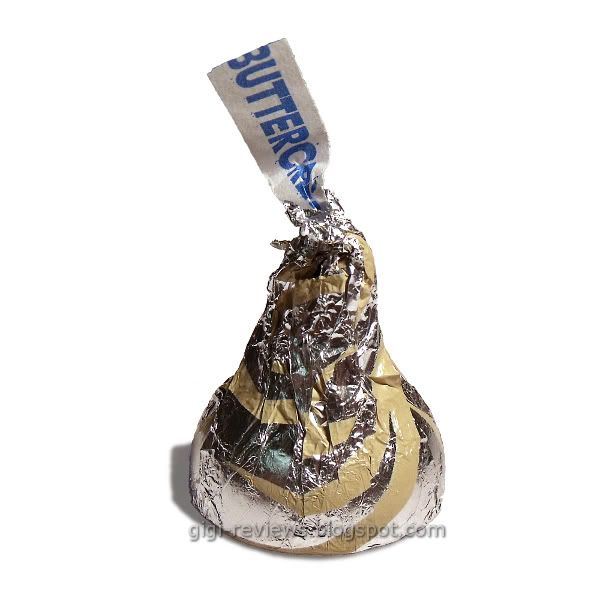 These Kisses have something of a frosting smell once outside the wrapper. The outer shell is thick enough that you get a strong sense of the chocolate. The chocolate is the classic overly sweet, grainy, somewhat vanilla flavored Hershey's chocolate we all know and some love. The buttercrème filling brings out a saltiness I don't usually notice with Hershey's chocolate, and it was my favorite part. The buttercrème is smooth and the entire effect is cool on the tongue.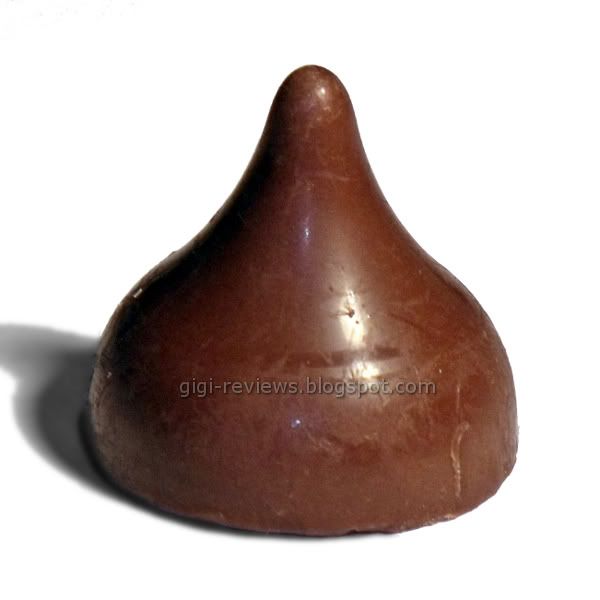 I tried to isolate the buttercrème itself to figure out the taste, and honestly the only things I could come up with were "fake vanilla" and "sweet." Throat-burningly sweet. It's as sweet as I try to convince potential employers that I really am (before lowering my Darth Vader-like boom). I ate a few too many to try and figure out the taste, and I ended up making myself quite hyper. After I was done running around my apartment in circles and screaming at the top of my lungs for no apparent reason, I crashed and took a good nap. That kinda sums this kiss up.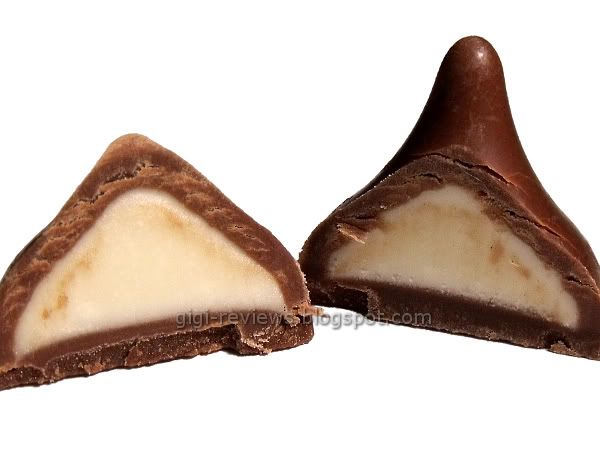 So, is there any good reason to buy these?
In a word, no.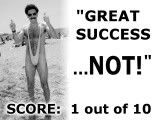 PURCHASED FROM:
WalMart

PRICE:
$2.49

CALORIES:
210 calories per 9 pieces

ADDITIONAL INFO:
Made on equipment that processes peanuts. Kosher. Contains dairy.

OFFICIAL WEBSITE
hersheys.com