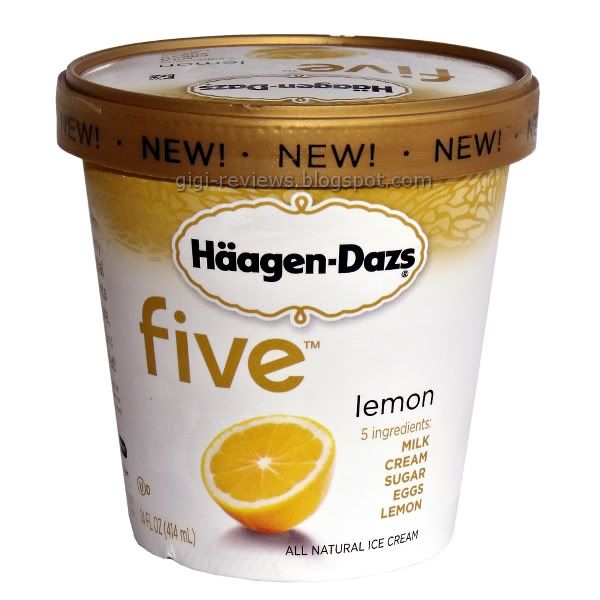 This is first new flavor that Haagen-Dazs has added to the Five line since its creation in early 2009. The idea behind the Five line is that it's all natural and contains only five ingredients. Out of the original six flavors, Brown Sugar has been my favorite -- it seems to be the love-it-or-hate-it flavor, but to me it tastes like an ice cream version of Panda Licorice. And I can't help but love that.
I haven't been paying much attention to the Five line beyond that, because there had been nothing new added to it. But when I saw the word "Lemon," it screamed out "BUY ME!" And what sealed the deal was the fact that this is lemon
ice cream
, not sorbet. (Although I do love a good lemon sorbet, too.)
I don't know why more people don't love lemon the way I do. It's clean, it's refreshing. It must have been popular at some point. In fact, towards the end of the movie
Whatever Happened To Baby Jane?
, when Baby Jane took her sister to the beach and got her an ice cream cone, one of the flavors offered was lemon. (It was a truly demented scene, and if you haven't seen the movie, you really should.)
The color of the ice cream is sort of an ivory white, with just the faintest hint of yellow. What's interesting is that when you see a bowl of white ice cream, your brain (well, my brain, at least) tells the mouth to expect the creamy sweetness of vanilla. But of course that's not what you're going to get this time.
No, instead, what you get is a vibrant, zesty lemon. It's like they took the best lemon curd in the world and made ice cream out of it. There is just enough sweetness to the flavor that it keeps the ice cream from becoming puckering sour. It's incredibly refreshing...and addicting.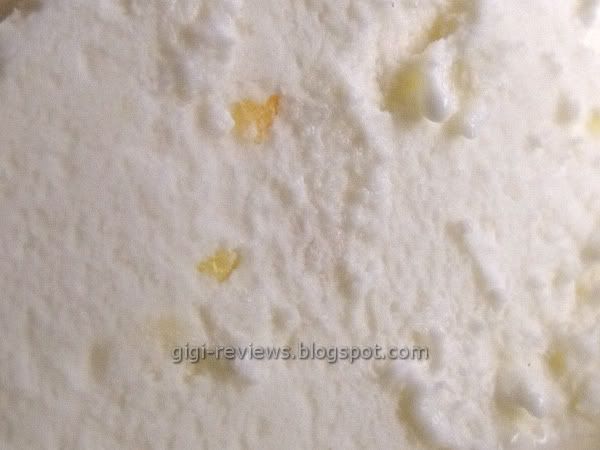 If you look closely there are even little teeny, tiny bits of lemon pulp. This is actually the only part I didn't like. It's not that the pulp bits don't taste good, it's just that the pieces throw the texture off. Beyond the bits, the ice cream is silky smooth and rich. Those little bits throw off the mouth feel. It's not enough to stop me from eating it, mind you -- but I think it would be better without them.
Pulp bits or no pulp bits, this is terrific stuff.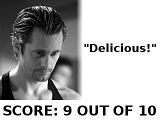 PURCHASED FROM:
Albertsons Supermarket

PRICE:
$1.99

CALORIES:
210 per 1/2 cup serving.

OFFICIAL WEBSITE:
haagen-dazs.com