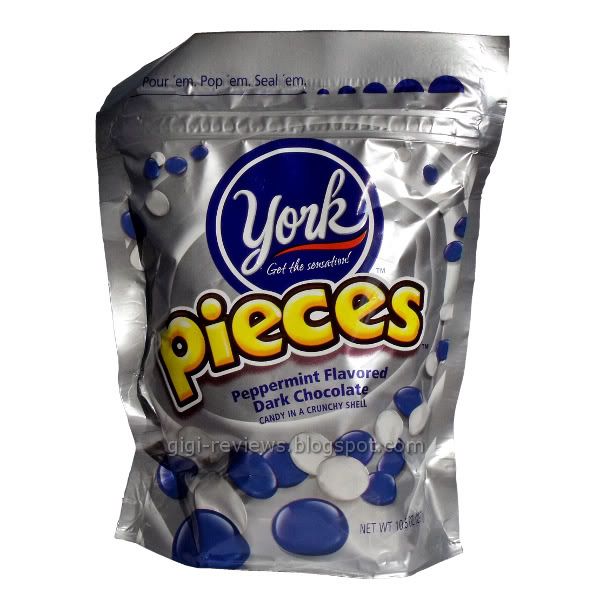 I have wanted to try these since
Cybele reviewed
them, even before they were actually released. (She is cool like that!) I love York Peppermint Patties, and I had been a fan of the now discontinued York Bites (which were exactly what the name implied -- a little bite sized version of a York Peppermint Pattie -- and again I am going to refer you to
Cybele's review
thereof).
Because I had read Cybele's review, I knew that these Pieces were going to be more similar to the seasonal mint M&M's than to an actual York patty. I had been hoping for the classic York mint fondant to be encased in a hard candy shell. But instead, it is dark chocolate that's flavored with mint.
*Sigh*
Don't get me wrong; it still sounds good, but I am pining for what might have been. (Yes, I know Junior Mints sort of fall into that mold. And I like Junior Mints. I am just a bigger fan of York overall, and besides, Junior Mints don't have a hard shell.)
Each York Piece is about the size and shape of an M&M. I liked the fact that before I even opened the resealable bag, I could smell the mint.
There are only two colors -- blue and white -- both of which have the same flavor. And while the colors themselves are a bit dull, the shells are as sweet and as crunchy as one could hope for.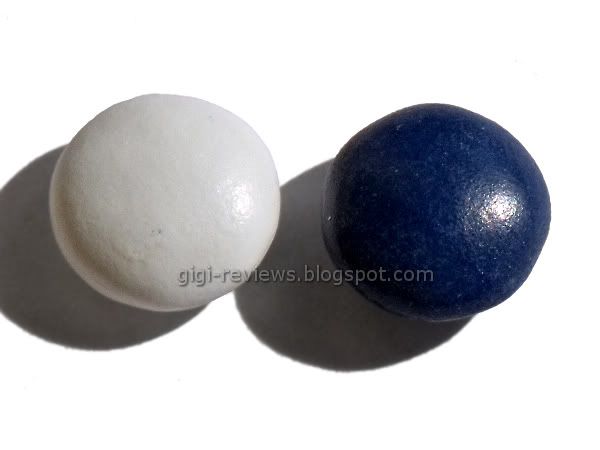 Yes, I know I said I was initially sad that the centers were merely a mint
flavored
dark chocolate and not actual mint fondant. But I'm going to take that back because they did such a good job with this. The mint flavor is classic York. It's cool and brisk, but there's still a sweetness there.
The dark chocolate is a little bitter -- but I think that's good, because it balances the sweetness of the mint. While you know this is clearly a chocolate candy, it really is the mint that shines. The only thing I didn't love about it is that the chocolate seems dry. It doesn't have the greatest melt, either...no doubt because of that dryness.
But even with the less than great mouthfeel (it gets chalkier the more you eat...not, of course, that I gobbled enough of them to find out...), the taste is just so good that these are now my official mint chocolate lentil of choice.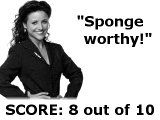 PURCHASED FROM:
Albertsons Supermarket

PRICE:
$2.99

CALORIES:

170 calories per 50 pieces

ADDITIONAL INFO:
May contain almonds and coconut. Kosher
.

OFFICIAL WEBSITE:

hersheys.com