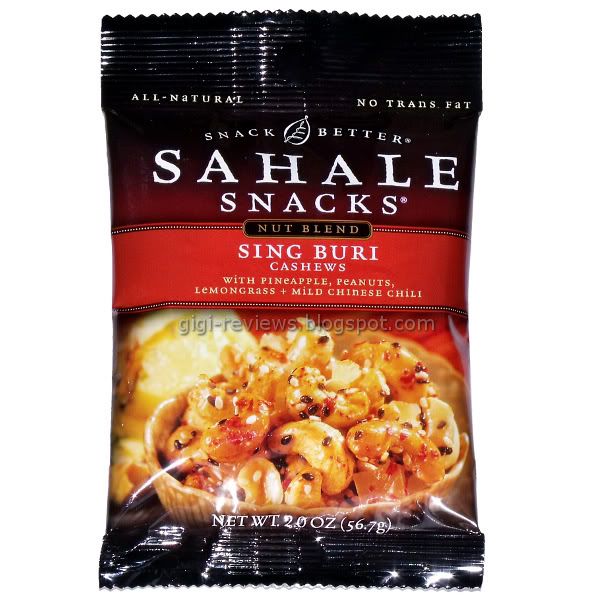 I love nut mixes. So it's always a treat when I find a mix that is a little out of the ordinary. Don't get me wrong -- I am a big fan of things as simple as "hot" style peanuts, but it is nice to get something special now and then.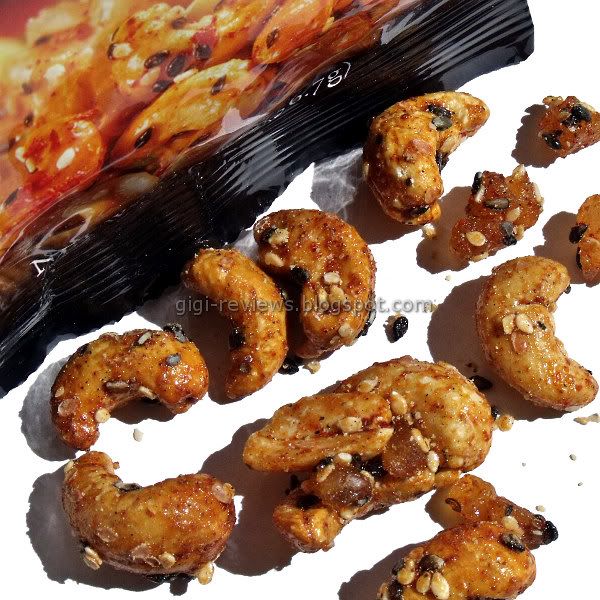 Sahale Snacks actually offers several interesting mixes, and they were nice enough to send samples for me to opine on. I decided to start with the Sing Buri Cashews. In addition to the cashews, this mix also has pineapple, lemongrass, mild Chinese chili, sesame seeds, and peanuts. Sounds more exotic than simply "hot," doesn't it?
Each whole cashew is decently sized. Not the biggest cashews I have ever seen, but they are big enough. They are nicely coated in spices and sesame seeds. The smell is nutty and slightly sweet. As mentioned, there are also peanuts in the mix -- but surprisingly few of them. Not that I am complaining, because that means you're getting more cashews.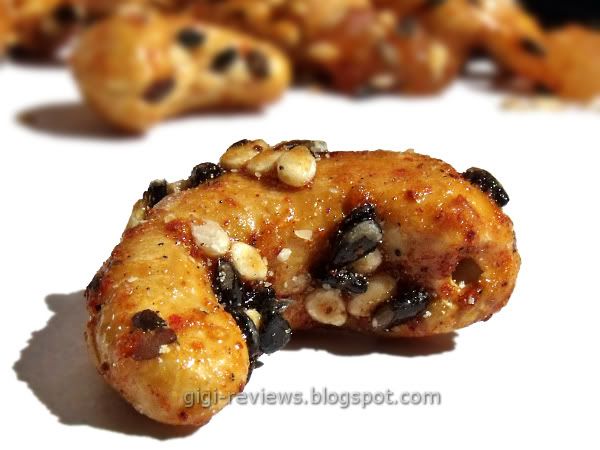 So how does it taste?
The easiest way to describe it is to say that they taste like cashews that have been lightly glazed in sweetened Sriracha sauce (you know, the one with the rooster on the label), but not quite as hot as that would probably be. It also tastes like there's a little ginger, though that might actually be the lemongrass. The sesame seeds add some texture and hint of nutty flavor.
The pineapple bits actually convey the heat of the chili more than the nuts do. The pineapple is sweet; little dried diced chunks that are also covered in spices and sesame.
I was hoping that these were going to be some seriously hot little cashews. They are not. Even chili wimps can eat them without fear. But despite the fact that the chili is not the heat packer I was hoping for, the nuts are in fact quite tasty. I also found myself digging through for the pineapple bits... and before I knew it, the bag was almost empty.
That's how you know you have a good snack -- when you just keep nibbling until there is nothing left.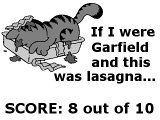 PURCHASED FROM:
Sample from company.

CALORIES:
130 calories per 1/4 cup.

ADDITIONAL INFO:
All natural, trans fat free. Contains peanuts, wheat and soy.

OFFICIAL WEBSITE:
sahalesnacks.com