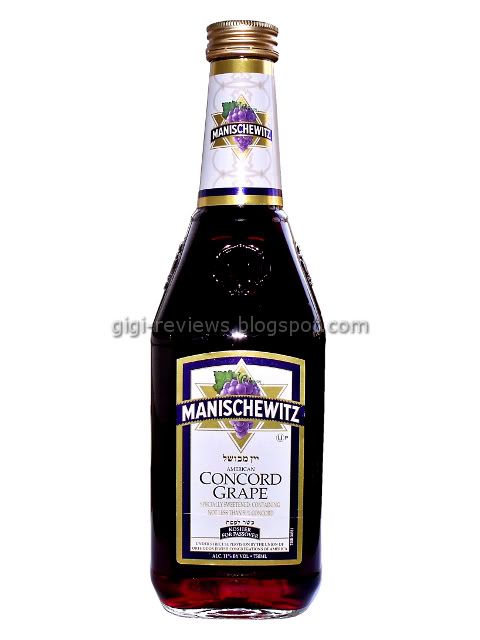 This may be the post that finally causes my mother to board a plane from Atlanta to Los Angeles, for the sole purpose of coming to my house so she can slap me upside the head...
Wine is an important part of many meals, and the Seder dinner is no exception. The beginning of the meal starts with the
kiddush
, and during that a blessing is said over wine. The wine itself must, of course, be not only kosher but -- you guessed it -- kosher for Passover.
There are many, many kosher wines out there, and from what I have heard, some of them (I cannot say which, as I have not actually had them) are quite good. I went with Manischewitz because it is the brand that is most commonly found in American supermarkets, and also it's the subject of many a bad joke (which appeals to my warped sense of humor). It is also the wine that was used at my family's Passover dinners...and here's where my mother pulls out the whacking stick...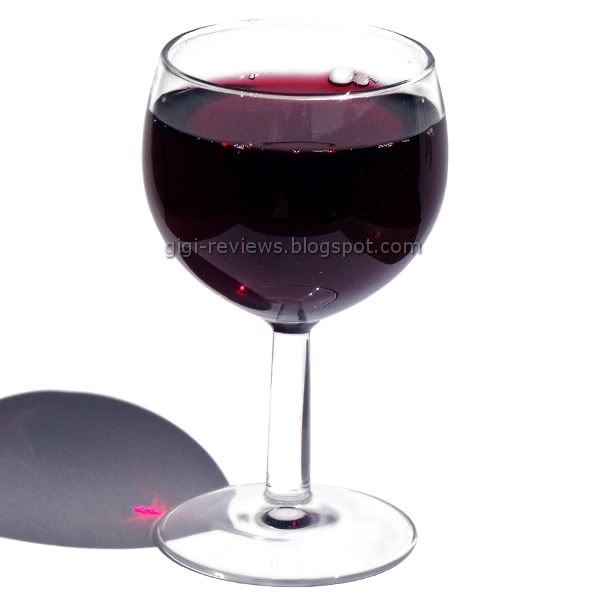 I should mention that my mother is not Jewish. Her roots are Italian and Albanian, and her religious affiliation -- on paper, at least -- is Roman Catholic. But she married into a Jewish family, and for her first big Passover Seder she decided to go with a combo of yummy homemade items, which naturally included our favorite honey-baked
ham!
No, I am not making that up just for shock value. Yes, she really fed pork to Jews, and on
Passover
, no less. And no, she didn't do it out of some sick sort of latent anti-Semitism, either. She honestly figured that since she loves honey-baked ham so much, why wouldn't everyone else?
To be fair, though -- and thank G-d! -- that side of the family is very secular. They're pretty much the Jewish equivalent of the "holiday Catholics" that our side is, really only doing the bare minimum of observation, and even that just for the Jewish holidays. None of them keep kosher, and rest assured no one was offended. (Although my mother's embarrassment was...well, I can only leave you to imagine.)
The family's then-rabbi was invited to the next Seder the following night. (I don't know why exactly, but my mother did Seders two nights in a row.) For obvious reasons the ham was kept off this dinner's menu, but the Manischewitz wine was in attendance -- as was my then six-year-old stepbrother, who was raised Jewish.
Unnoticed by the adults, said stepbrother had grabbed of one of the many bottles of Manischewitz on the table. You see, he really loved grape juice. And he had been drinking a lot of the also-plentiful Kedem brand kosher grape juice...which looks just like wine when poured into a glass...and of course the Manischewitz has those gorgeous Concord grapes on the label...well, you can see where this is going, can't you?
It became clear when he passed out in front of the rabbi that he had been drinking something other than the Kedem. Yeah, I know it probably should have been more obvious, but when you have a pack of rowdy, loud, giggling six-year-olds running wild in the house, it can be hard to notice when one of them is a little more "off" than the others -- especially if that one tended to be the ringleader anyway. It has been something we have brought up ever since. And no, my mother has never again served ham at a Seder -- I think more out of hoping to hear the eventual end of it, rather than adding a second helping, so to speak.
Anyway, now that I am clearly out of the will...
I got my own bottle of Manischewitz. They make Concord grape, white grape, cherry, and black currant versions. We always had the Concord grape, so that is what I am using. (Though Googling has shown me that the Black Currant may actually be more popular.)
I also went with it chilled. Yes, it is a red wine, but that's the only way I have ever had it. I don't know if that is how it is best served, or if it is simply a preference that I have gotten used to.
It looks more like grape juice than actual wine to me. I am by no means a wine expert, but it seems thinner in body and more frothy than, let's say, a glass of Pinot Noir (my red of choice).
It smells vaguely wine-like. I say "vaguely," because it smells too sweet; more like store brand made-from-concentrate grape juice, or maybe a very cheap wine that Kool Aid mix was added to.
So how does it taste?
It tastes like purple! And what I mean by that is that it's like every other purple grape juice on the planet. Then add Dimetapp to it and toss in a healthy cup or two of sugar. If you have ever tasted
Drank
, you've got the idea. As a wine, it's perfectly dreadful. But as just some sort of a sweet grape drink (albeit with alcohol), that's another story. In fact, if you take the concept of the drink actually being
wine
out of the equation, it's really not horrible at all. It's one of those things that are so bad they're kind of good.
Again, I will be the first to admit that there are far more sophisticated kosher wines out there. But it would almost be a disservice to ignore this old and popular holiday staple.

PURCHASED FROM:
Gelson's Market

PRICE:
$4.50

OFFICIAL WEBSITE:
manischewitzwine.com
(Cookies must be enabled.)