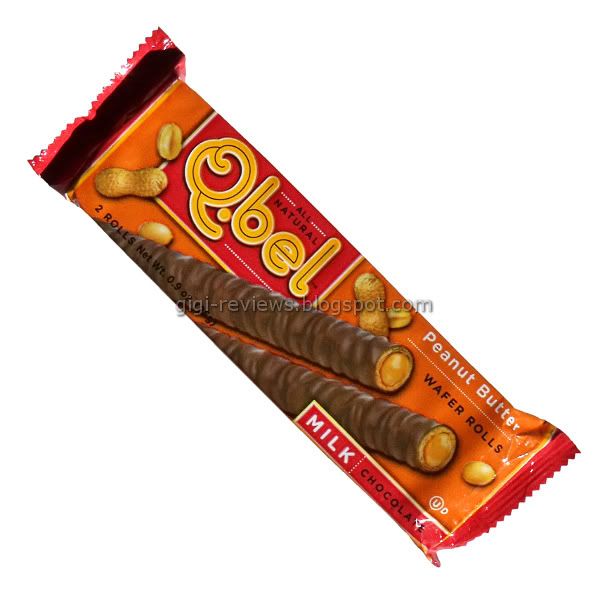 I really liked the last of the Q.bel Wafer Rolls I tried (the
Dark Chocolate
rolls), and I was looking forward to trying the Peanut Butter Wafer Rolls.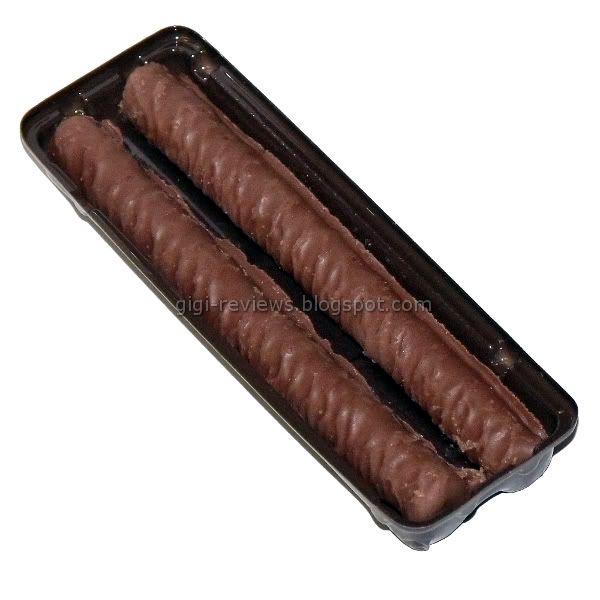 Much like their sibling, the outer wafer layer is made up of a milk chocolate enrobed wafer, and the center is peanut butter filled.
The milk chocolate is a little on the greasy side but the flavor is good. It's sweet with a strong dairy flavor. It melted quickly and reasonable smoothly.
The inner wafer is crispy -- but any taste that it may have had is completely masked by the peanut butter.
The peanut butter is the roll's strongest point, and at the same time its biggest downfall. The flavor is very,
very
strong. It's a deep roasted peanut taste. And that's also how it smells. (That part I loved -- how can you not love the taste/smell of roasted peanuts?) The flavor is slightly salty and a little sweet. To use a lower brow comparison it reminded me of the high end cousin of Reese's Pieces. The peanut butter is thick and a little grainy.
I say this is both the high and low point, because while I like the peanut butter, it overpowers the wafer and the milk chocolate to the point that it's the only thing you really get much taste of. I think if it had been paired with Q.bel's dark chocolate -- and perhaps chocolate wafers -- the flavor would have been more balanced.
Check out Cybele's review of all the wafer rolls, including this one,
here
. She liked the rolls more than I did.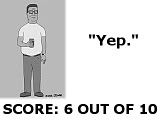 PURCHASED FROM:
Sample from company

CALORIES:
130 calories for 2 rolls

ADDITIONAL INFO:
Contains wheat, dairy, soy & peanuts.

OFFICIAL WEBSITE:
qbelfoods.com