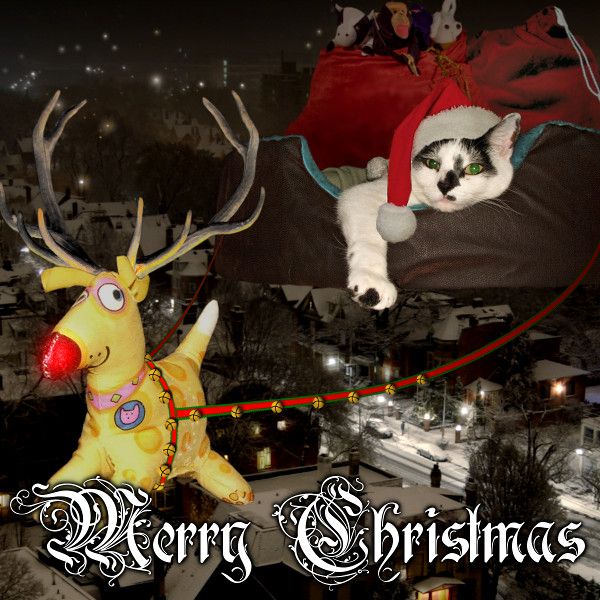 Merry Christmas everyone!
It's a little known fact that while a certain man in a red suit may get all the credit for dropping off presents on Christmas Eve, it is in fact George and Doofy Dog who travel the world in a magic flying cat bed to deliver treats, toys & catnip to all the cats of the world (humans and dogs can go talk to the fat guy).
George and Doofy made me promise to say a special Merry Christmas from them to all of their many fans. While they may not have brought you fuzzy mice or an official Red Ryder carbine-action, two hundred shot Range Model air rifle with a compass in the stock and a thing which tells time -- maybe, just maybe, if you are really good next year, they will try expanding to include humans.
May your day be full of fun, candy, and furry friends.