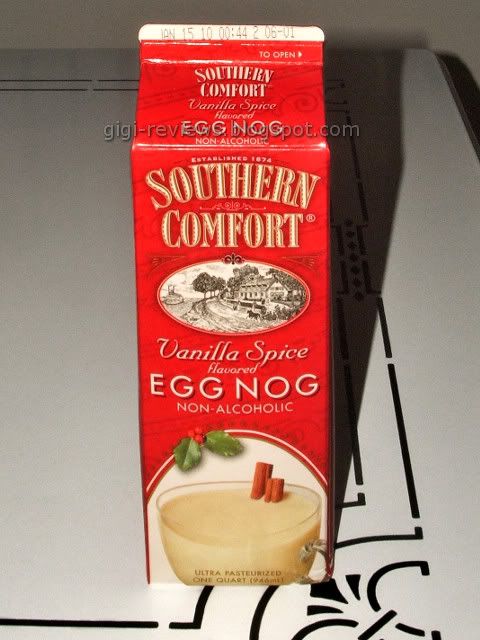 I really loved the
Southern Comfort Traditional Egg Nog
, so when I saw that there was a second version, I had to try it.
The Vanilla Spice version is made with -- you guessed it -- vanilla, and spices like cinnamon, nutmeg, and probably love. (Love is a spice, right?)
Well, if it's not, it should be...because I done
loved
me this h'yar egg nog! Just as in the Traditional version, the egg nog is thick and creamy. In terms of flavor, this version tastes as if the Traditional version had French kissed a delicious tub of vanilla frosting. Then as they kissed, the heavens sent down a dusty sprinkle of cinnamon rain.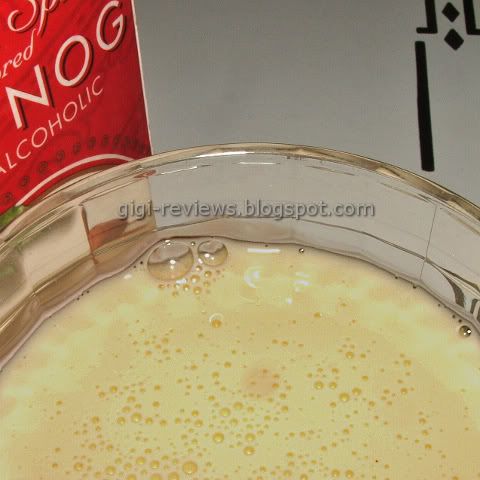 This egg nog is sweeter than most, but it never crosses the line into "too sweet." It doesn't have the custardy quality the Traditional version has, but that's OK. It's simple and it's good. It almost reminds me of a liquid Loft House Sugar Cookie (but with added cinnamon).
If you want an egg nog that's different than the norm (but not pumpkin), this is great option.
Marvo loved it too when he reviewed it back in the olden days of 2006. You can read his review
here
.
PURCHASED FROM:
Albertsons Supermarket