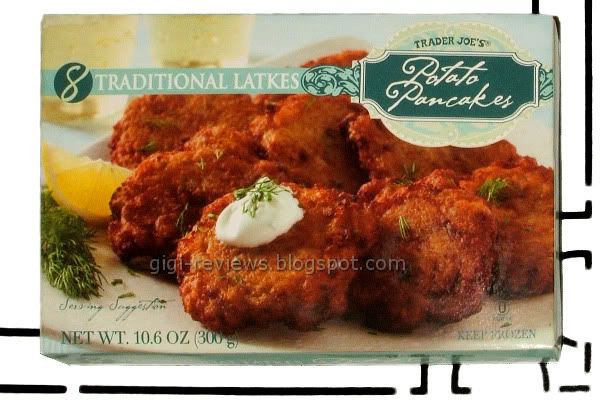 Tonight is the first night of Hanukkah and I thought it fitting that we have a review of a traditional holiday food. (At the absolute last minute, I thought it would have been fun to do "Eight Crazy Reviews" of Jewish foodstuffs. But, since it was indeed the last minute, I couldn't source enough items that I thought would be interesting. So next year, guys, I promise I will start earlier and we will do a Hanukkah week. Until then, we have Trader Joe's latkes to hold us over.)
For my non-Jewish friends who may not be familiar, latkes are a type of fried potato pancake that often also includes grated onion. They are often topped with apple sauce or sour cream. And while I am sure there are some who won't appreciate this comment, I will stand by it: in a nutshell, they are basically like the best hash browns
ever
.
I have never made them from scratch myself, though I have "helped" to make them (and for the record, that version was pretty much like the
worst
hash browns ever). But it doesn't seem like Hanukkah without them.
So how does Trader Joe's stack up?
According to the box, these latkes can be either fried or oven baked. Since I had no desire to deal with the mess of frying, I oven baked mine.
Each latke is about the size of a silver dollar pancake. They browned up nicely in the oven. The texture is sort of like mashed potatoes that have been fried and had bits of hash browns added to them. I know that might sound weird, but it's actually pretty good.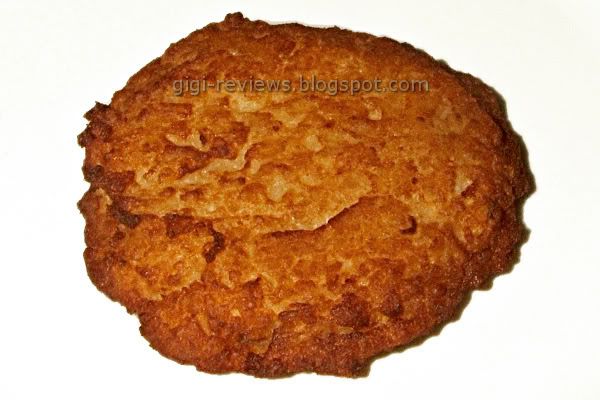 You can taste the onions, but you can't see them. This is a good thing for me, as I like the
taste
of onions but not actual onions themselves. (Yes, I am a freak). The potato, again, is kind of in a weird middle ground between mashed and hash browns, but it works. The crusting adds some crunch, which I happen to love. It's a little salty, but I think good latkes need salt.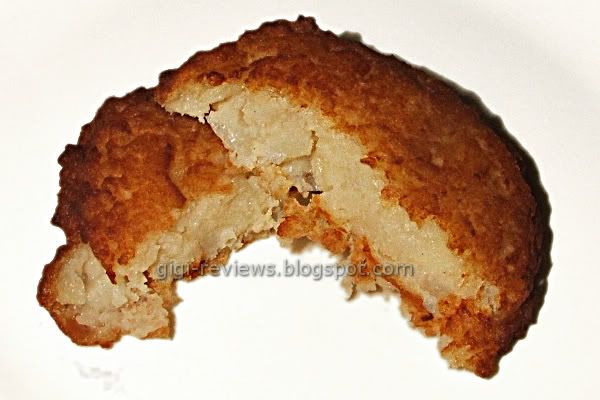 Unfortunately, when I picked these up, I didn't think far enough ahead to get either sour cream or apple sauce, but I am sure either would have been a nice touch. Yes, I could name several places in New York where the latkes are better -- but I am not in New York (sadly), and for a frozen option these are pretty tasty.
So I can have these for seven more nights in a row, right?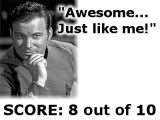 PURCHASED FROM:
Trader Joe's