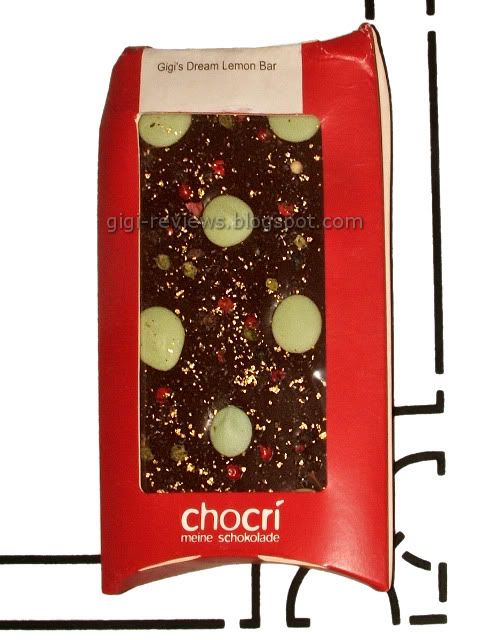 It's the day after Christmas, and we all know what that feels like. All the buildup, all the excitement (all the stress!) is over for another year. And we are now left wondering just how good we have to be to make the "Nice" list
next
year. (I don't think I will make it there in this lifetime.) There has to be something to brighten up the day...
And there is! How about a custom made candy bar?!
About a month ago, I got an email from the German chocolate makers, Chocri. Chocri has been creating custom bars in Europe for a while, and is now expanding into the United States market. (The official U.S. launch date is January 5th, 2010.) And they offered me the opportunity to create my own bars, with my choice of ingredients. BOOOOYAH! Was I psyched? You better believe it!
For the base chocolate you can choose between milk, dark, or white. Then you can add up to five additional items -- and there are over 80 toppings to choose from! I kid you not when I say I spent over an hour designing my bars. And you even get to name your bar if you want to.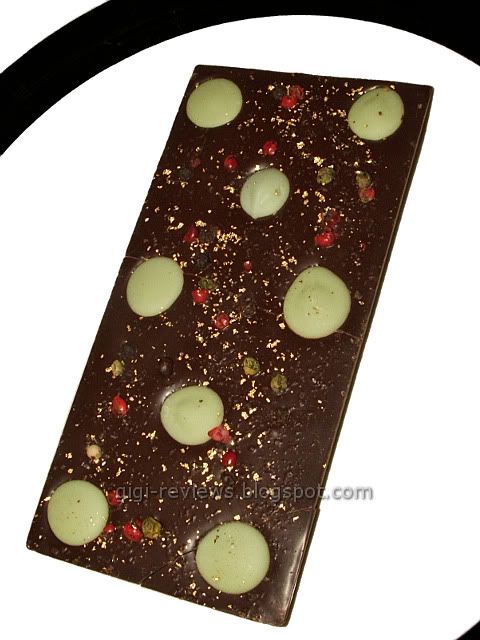 I am going to rate this a little differently than I normally would. Because I selected the flavors that went into the bar, I can't really base the rating on the final taste (for good or for bad) of the bar as a whole. After all, the individual ingredients could be great on their own -- but what if I chose a combination that turned out not to work very well? I certainly couldn't ding Chocri for my own poor decision. Therefore, I am going to base the rating, as much as possible, upon the individual ingredients by themselves.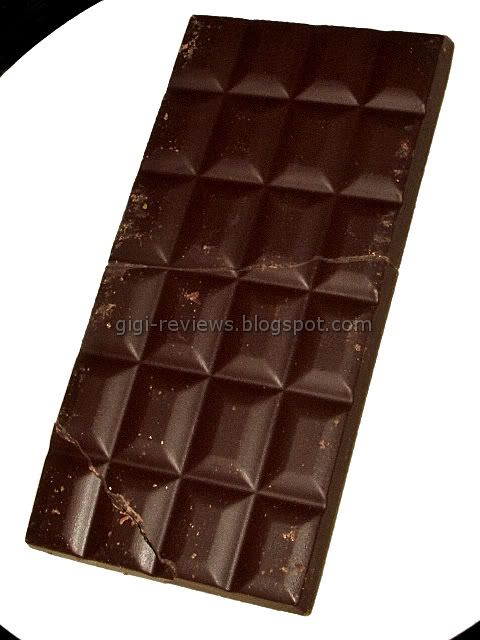 I named this bar Gigi's Dream Lemon Bar. And I included ingredients I have always wanted to have combined in one chocolate lemon bar. Those ingredients were:
* Dark chocolate
* Lemon Chocolate Drops
* Multicolored Pepper
* Organic Cane Sugar
* Real Gold Flakes
Now how could that possibly go wrong? It couldn't, and it didn't!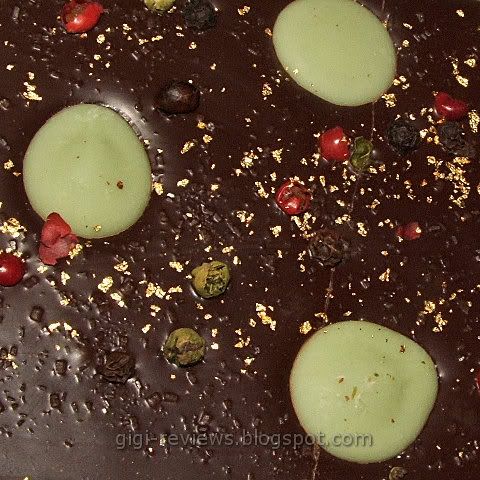 The dark chocolate is a 64% cacao. It has a fantastic snap and is super smooth. It's got a nice coffee flavor.
The lemon chocolate drops are made of white chocolate, flavored with lemon. Yes, we all know how I feel about white chocolate -- but in this case, the lemon taste is really zesty and just makes for a rich citrus burst of flavor.
The multicolored pepper consists of small whole peppercorns (green, black, red). I really like peppercorns mixed with the lemon. They add just a little heat, but they don't overwhelm the bar.
The organic cane sugar: Very good. None of that all-too-common HFCS nonsense; this is real, old school
sugar
. You can taste the difference. And the grains of sugar on the top of the bar look pretty nice.
The gold flakes -- well, I just think they're cool, and I wanted this bar to look spiffy. Silly perhaps, but hey, it's
my
bar! And yes, it is perfectly safe to ingest gold in small amounts. (Surely you've seen at least one of the several popular liqueurs with gold flakes floating in them.)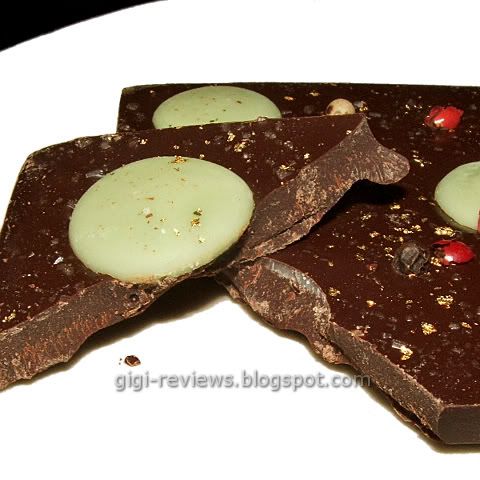 All of the ingredients on their own were of excellent quality. The quantities were generous, but not one of the flavors overpowered the others. It was obvious to me that the good folks in Germany who actually combine the ingredients you choose have an excellent sense of proportion.
If I do say so myself, I designed a pretty good bar! The pepper adds spice, the cane sugar keeps the dark chocolate and the pepper from being too bitter...but at the same time there is not enough sugar that it gets too sweet. (Again, they nailed the proportions perfectly!) And the lemon drops add a fun, bright flavor to the bar. So yeah, it really did turn out to be my dream lemon bar. (OK, I would have liked some candied lemon zest...but Chocri said that they are still in the process of adding that to the options.)
When you receive your chocolates, you'll notice that the packaging is very simple, very Spartan in appearance (see the first picture). It does what it has to do, namely protect the chocolate it contains, and that's it. It looks nothing like the fancy, artistic packaging that high-end chocolates often come in...but
do not
be deceived by appearances! After all, even diamonds come out of hard lumps of rock and coal...and believe me, these basic, functional boxes contain some true diamonds of the chocolate world.
Remember the U.S. site:
CreateMyChocolate.com
launches on Jan 5th, 2010. Once it's up, you can create your own bar. And if you like your custom bar so much that you want to reorder the same one later on, just keep the code that will be printed on the label -- that way, you don't need to remember all the specific ingredients you chose. (If you want to try a bar exactly like I made it, you can use the Reorder option -- which is shown directly below the choices of base chocolate -- and use code:
ijoaq7
)
Y'know what? Chocolate really doesn't come any more fun than this!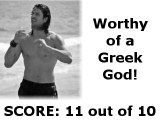 PURCHASED FROM:
Sample From Company