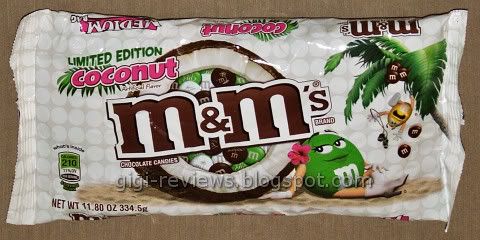 Way back in June (wait...does June count as "way back" yet?), Cybele got to review the new
Coconut M&M's
. Today, I get to be kinda as cool as her, because I got my own bag.


I knew from Cybele's review that these M&M's were merely

flavored

with coconut rather than M&M's with actual pieces/shreds of coconut in them. I considered this to be a good thing, because while I like coconut flavor, I don't like actual coconut.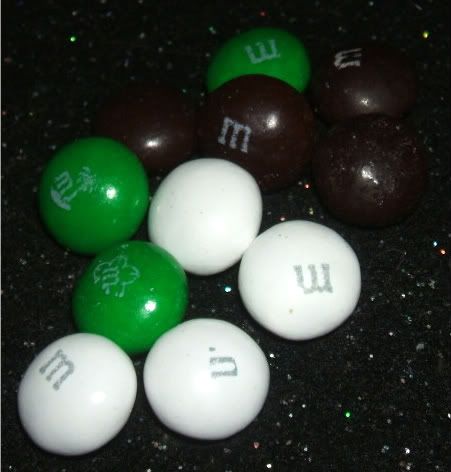 The Coconut M&M's are of the larger variety. In terms of size and shape, they resemble the larger Peanut Butter M&M's (though not quite as big). In addition to the usual offset M's that the candy normally features, there are also little tropical themes.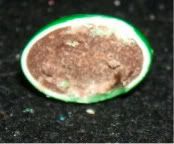 The flavor seemed to vary between some of the M&M's. Some seemed to have a stronger coconut flavor to them. At its best the flavor reminded me of German chocolate cake. The coconut goes hand-in-hand with the milk chocolate. There's almost a caramel flavor that comes out. At its worst, in the few that seemed stronger then the rest, it reminded me of eating M&M's with fingers that had recently applied Hawaiian Tropic sun product. Fortunately, that really was the exception rather than the rule.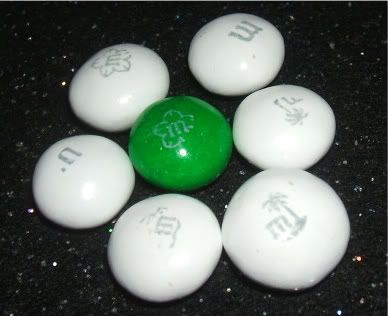 Overall, an interesting edition. I don't think I would ever pick this flavor over, say, the Peanut Butter ones (my fave since they took the Crispy variety off the market). But they do make for a fun summer flavor.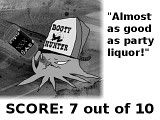 PURCHASED FROM:


Target