Nerds are one of those candies that remind me of my childhood.

My brother and I LOVED them. Strawberry was both of our favorite and there was sometimes tense negations that went into who got the strawberry side of the box.

As an adult I can't remember the last time I had a box of Nerds. When I got the email from the nice PR people at Wonka I jumped at the chance to try the Giant Chewy Nerds.

Giant Chewy Nerds are jelly beans that have a bumpy Nerds shell. They come in 5 flavors:

Lemon.
The lemon is tart but not as sour as say a Lemonhead. I liked how the sour of the shell and the sweet center of the bean went together. It was a nice contrast.

Orange.
The Nerd shell reminded me of old school Orange Tic-Tacs and powdered orange drink.

Grape.
This reminded me exactly for grape soda. I don't drink grape soda all that often but this had me craving a can.

Green Apple.
Strawberry may be my childhood favorite but it has some competition from the green apple. Oh, it's a completely artificial green apple but that's what liked about it.

Strawberry.
Still the one I love the most! sour, sweet and perfect.

The jelly beans themselves don't have much of a flavor beyond "sweet" but I think that's a good thing because it let's all the focus be on the Nerd coating. I liked this new twist on an old favorite- so much that I have actually finished two bags worth!

Remember I also said that there was a contest. Well Wonka is doing is a contest for kids involving Raven-Symone (us old folk probably remember her best as Olivia from the Cosby Show)
Here's some more info from Wonka!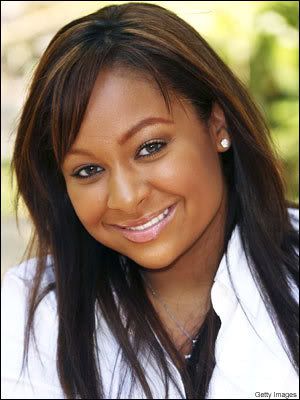 The Willy Wonka Candy Factory (July 21, 2008) – Emerging from his iconic candy factory today, confectioner extraordinaire Willy Wonka called on candy lovers from coast-to-coast to help his Oompa Loompas overcome a most-amusing situation – their complete loss for lyrics to sing about Wonka's newest creation, Giant Chewy NERDS® candy.

"My normally melodious assistants have a candy chorus confusion," he mused. "They tasted my new Giant Chewy NERDS, with their bumpy, crunchy NERDS shell and chewy, jelly bean center, and their tongues are tied. They're singing complete gobbledygook!"

In order to help the Oompa Loompas regain their rhymes, Willy Wonka has launched a nationwide search for a new song to describe Giant Chewy NERDS. Now through September 21, 2008, tweens and teens can visit WONKA.com to submit a video of themselves singing their original lyrics about bumpy, crunchy, tantalizingly tangy new Giant Chewy NERDS. Music and images are provided on WONKA.com to help get the creative juices flowing. Aspiring lyricists can also submit an entry at the Wonkalicious Lounge events, which will be taking place at malls across the country this summer.

The lucky winner of the Loss for Lyrics video contest will be flown to Los Angeles to professionally record his or her song with the assistance of recording artist and actress, Raven-Symoné. One of Hollywood's most talented young stars, Raven-Symoné is best known for her Emmy nominated comedy series, Disney Channel's "That's So Raven." She was last seen on the big screen starring in Disney's "College Road Trip" opposite Martin Lawrence and was an executive producer on the film. She starred on four Disney Channel Original movies and won a Young Artist Award for her performance as 'Olivia' on "The Cosby Show". She recently completed her fourth solo album entitled "Raven-Symoné" and will go on tour this July. Willy Wonka has posted complete contest details on his web site, www.wonka.com .

In addition to creating a video, consumers can view all submissions and rate their favorites. Consumers who rate a video will be entered into a sweepstakes to win weekly WONKA prizes including Giant Chewy NERDS candy, a t-shirt and a plush toy; one grand prize sweepstakes winner will be selected to win a year's supply of Wonka candy.

Many will enter, few will win. No purchase necessary for contest or sweepstakes. Contest ends 11:59 p.m., ET, 9/21/08. Rating sweepstakes runs 7/21/08 through 9/28/08. Open to residents of the 50 US & DC, between 8-18 years of age for Contest and under 18 years of age for Rating Sweepstakes. Void where prohibited. Subject to entry details, prize description, and full rules at wonka.com



PURCHASED FROM:


Sample From Company