I've eaten a lot of ice cream lately.
No, check that: I have eaten a lot of "frozen dairy dessert" lately. (Yes, Dreyer's/Edy's, I am mocking
you
.) And part of the reason for that is because it's just perfect ice cream weather...n
ot too hot, not too cold.

So I figured it was time to add something "exotic" into the mix. What's more exotic than mango and mochi? (OK, probably everything else you can think of, but we'll allow me my delusion.)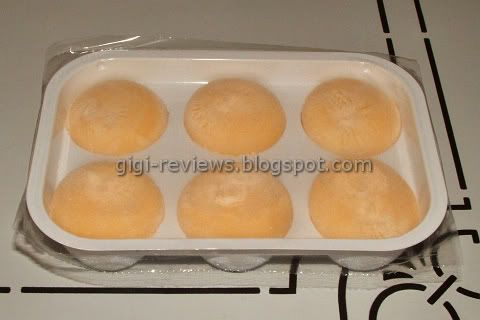 Mochi, in case you're not sure, is a ball of ice cream -- or ice milk in some cases, but not this one -- that is encased in a thin dough made from pulverized sticky rice. But trust me when I say it tastes much better than it sounds.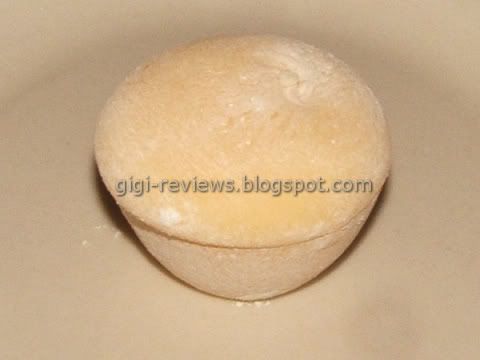 The outer rice layer is sticky and kind of sweet. It doesn't have much flavor of its own. I think it's mostly there for texture -- and maybe as a kind of ice cream containment field. To describe the shell, I could tell you to imagine a gummy bear that's more gummy and less bear. Or a really thick Vietnamese spring roll wrapper.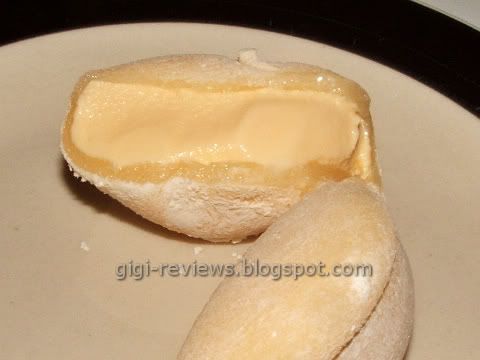 The mango ice cream is the best part. The mango flavor is more sweet than tart. This version reminds me almost of a mango/pineapple blend. Any of the sour piney notes that mango can sometimes have are missing from this version. It's mango-lite, but in the best possible way.

The texture is smooth and creamy. While it is technically ice cream, it's not the highest fat most premium ice cream you've had in your life, so it doesn't have a very rich mouthfeel. If the pieces were bigger or if it was a scoop portion, that might be an issue...but in this case it's not a problem.

I really liked this flavor. Again, not the most complex or true-to-life mango, but overall it's very, very good. Definitely something I'll buy again.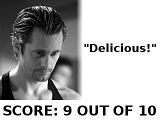 PURCHASED FROM:


Trader Joe's