Café au Lait
is one of my favorite hot coffee drinks
.

It's truly perfect in its simplicity. The steamed milk sweetens the coffee just the right amount for me; no sugar or Splenda needed. Let's just say that the baristas at my local Starbucks have made me more than a few Mistos (Starbuckian for café au lait).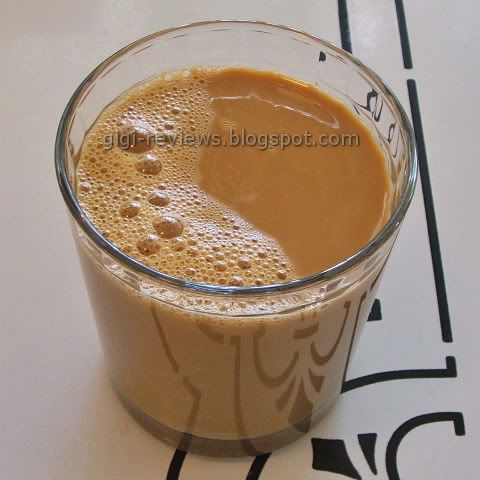 So naturally, I was intrigued by the PomX Café au Lait. Hell, iced coffee is always good too. And I really liked the last PomX that I tried (the chocolate).

So how was the PomX Café au Lait?

Just like its chocolate sibling, Café au Lait is made with Pom's own nutritional supplement, which is conveniently enough called PomX. This PomX is a polyphenol antioxidant that Pom has developed that has various high concentrations of things like flavonoids, tannins, ellagic acid. Don't you feel healthier just reading that? I should add that PomX iced coffee doesn't contain any pomegranates, so if you had any concerns about that...put them at ease.

The Café au Lait has a strong coffee scent to it. A great scent actually; roasty and sweet. It immediately reminded me of when I was a little kid, and I would steal sips out of the cups of who ever was dumb enough to leave an unguarded coffee cup around a hyper six-year-old.

The

first

sip is sort of sweet, milky, deep coffee taste. And the

first

sip is great. Notice I am emphasisizing the word "first." The problem here is that the great roasty, milky happiness-in-a-bottle taste wears off very quickly, and is followed by a far less sweet, almost burnt, where-the-hell-did-the-milk-go? taste. WHY?? Pom, this was so good, and then...

Now, I could see fan of seriously strong, unsweetened black coffee loving this. But it was just too strong for me.

If nothing else, the consistency is perfect. It's smooth, it's creamy. It's not too thin, not too thick.

Again, I just could not get over the strength of the aftertaste. It just reminded me of that little old lady who stands in line next to you at the bank. Sweet at first, and then you just want her to go away, possibly forever. But for strong coffee lovers, this could be the best bottled coffee ever.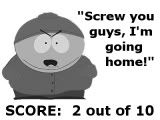 PURCHASED FROM:


Sample From Company