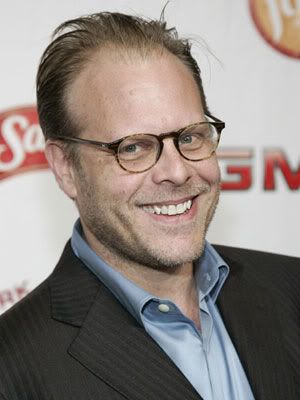 Alton Brown is a Geek God.
To put it further into geek terms, if Anthony Bourdain is the Capt. Kirk of the food world then Alton Brown is Mr. Spock (OK, to be picky
Ambassador
Spock)

Alton has all the passion that Tony has for food but he also has a very cool, scientific side that makes you not only understand how to make whatever it is your making but also why it turns out the way it does.

Much like everyone else, it seems this year I have many people I want to give gifts to for Christmas- I just don't have money for gifts. Everyone I know is doing cookies this year so I thought "why not do fudge?" everyone loves fudge. Having never made it before I was unsure where to start. I figured Alton wouldn't steer me wrong so I used his recipe- which you can try for yourself by clicking ME

Read through the recipe first, it's easy to follow. My advice in advance is if you don't have a candy thermometer on hand (and I didn't, I got mine for $2.00 at Walmart*) get one. I could see bad things happening to those that don't. For my chocolate I used Trader Joe's Non-Sweetened Baking Chocolate and had great results.

The fudge was the perfect texture. Firm yet soft. A slightly grainy texture. It melts in your mouth. It's cool on the tongue. There's just a touch of vanilla. I never thought I could make fudge this good but Alton made it possible. Well worth the effort and I think my friends are going to love it.