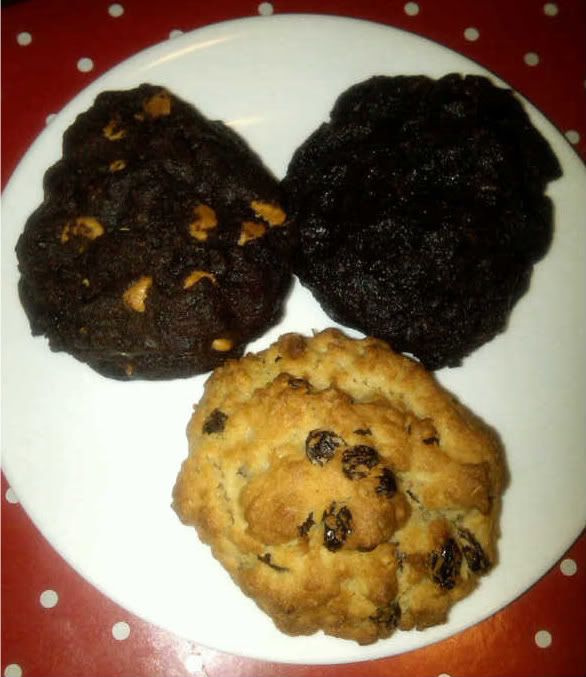 By popular request, I made it over to
Levain Bakery
on NYC's Upper West Side.

Levain makes four different cookies:

* Chocolate Chip Walnut
* Dark Chocolate Chocolate Chip
* Oatmeal Raisin
* Dark Chocolate Peanut Butter Chip

Because I hate walnuts, that is the only cookie I skipped. Because they are so different, I am going to rate them individually. All of the cookies are also are heavy and dense. The outer crust is just thick enough to add some crunch and texture.

There are a few more things that all of the cookies have in common. They are all large, lumpy and rustic. They are clearly hand dropped/shaped and that adds a nice homey touch.




Dark Chocolate Peanut Butter Chip:
This was the one I wanted to try the most because I love chocolate and peanut butter. Once you've broken through the crust, the moist cookie starts to melt in your mouth. The texture is closer to a brownie than a cookie.




The chocolate tastes more like cocoa them chocolate. The peanut butter chips are HUGE. The peanut butter is smooth, not overly special but it is good.

It's a good cookie, but I can't say it was worth the rather smooshed bus trip.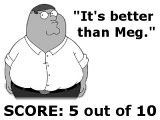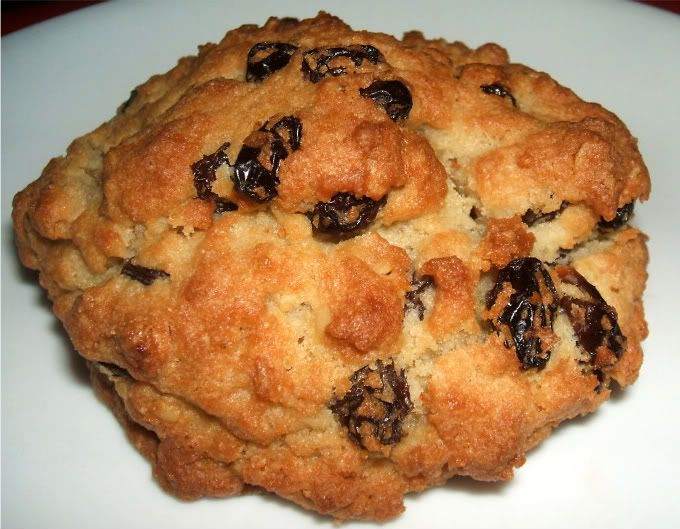 Oatmeal Raisin:
One of the things I like about oatmeal cookies is the texture the oats give to the cookie. What is perplexing about this cookie is that while you can test the oaty goodness, there is no visible sign of it. The texture is freakishly smooth...more like a moist muffin than a cookie.




That said, I REALLY liked the cookie. The raisins are super plump and juicy. There also seems to be a warm honey taste. The cookie is quite moist, and even if the oats don't appear as obvious as most oatmeal cookies do, taste-wise, there is no doubt they are there.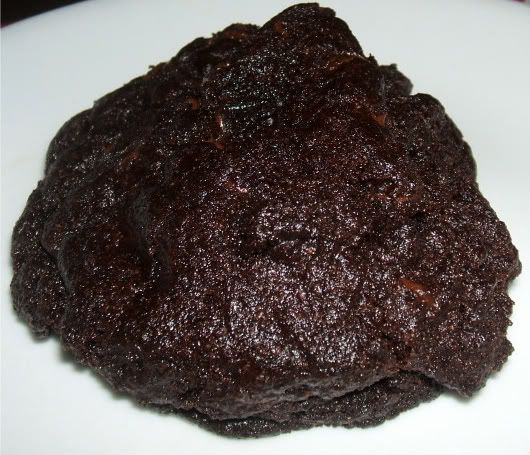 Dark Chocolate Chocolate Chip:
Hands down, this cookie was the my favorite. Once again, the texture was more like a brownie then a cookie. Soft, just a little chewy. According to the Levain website, the cookies are made with an unnamed French chocolate. The chocolate flavor is deeper and less sweet than the chocolate in the Peanut Butter cookie. I think this comes from the addition of the chips rather than the cookie base itself. The cookie reminded me a lot of raw Devils Food cake (and really, does anyone want to hear me rant about how good raw cake batter is again?).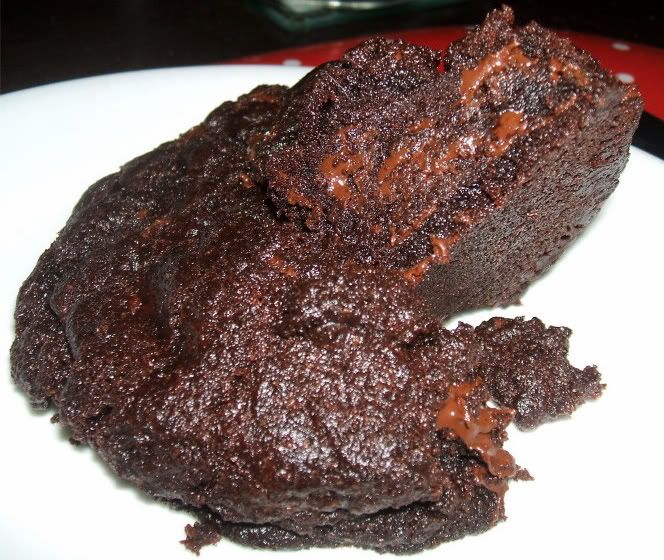 If you only got to pick one cookie from Levain's selection, this should be it!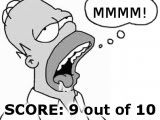 PURCHASED FROM:


Levain Bakery, NYC