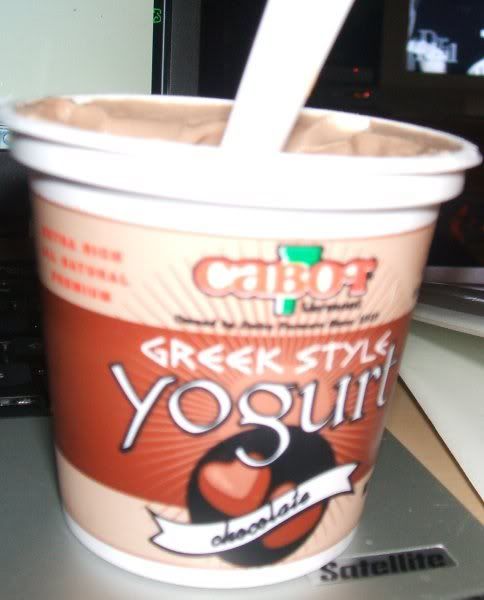 No I am not obsessed!


OK, I kind of am.
Another day, another Greek yogurt.
Chocolate was today's choice. I tried to get a good photo of the yogurt it's self but my camera was not working with me. It is a beautiful milky cocoa color.

The tanginess that was so overt with the vanilla is just as strong here. Honestly I didn't care for that at first- just like with the vanilla. But it grows on you and you find yourself dipping back into the container as easily as singing along to "Copacabana" at the top of your lungs when you think no one is looking.
The chocolate flavor reminded me of dutch cocoa powder. Had the yogurt not been tangy the chocolate wouldn't have been sweet enough. It would have been like eating melted baking chocolate. But everything balances out for the better.

The peach is still my favorite but all three flavors will work they're way into my cart again.