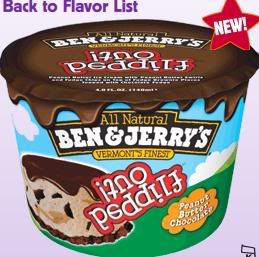 The Flipped Out flavors are a new addition to the Ben & Jerry's line

The Flipped Out flavors differ from the regular pints because they are topped in a layer of chocolate fudge. The bottom of the cups have brownie pieces, and rather than 1 full pint they are sold in packages of two smaller cups. What's interesting is that front of the packaging and the description show the layers in reverse of how they are actually packaged.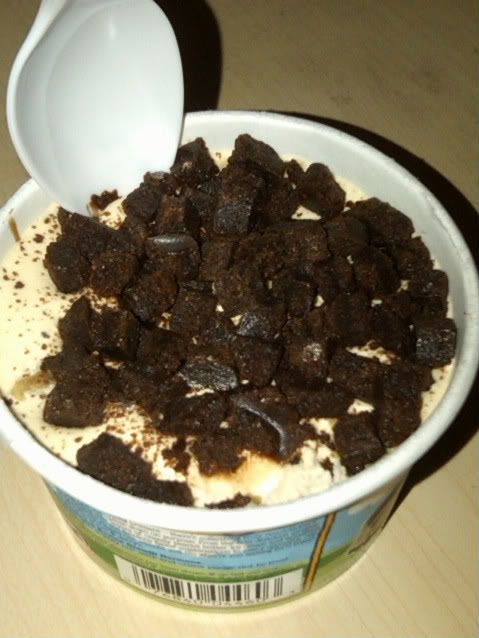 The brownie layer was great!- It seems to be the same brownies that are used in some of the pints such as Chocolate Fudge Brownie. Very soft, with a rich fudgy flavor.



The base ice cream is a peanut butter flavor with a peanut butter swirl. LOVE IT!
The base peanut butter is very mild, it's almost more like a vanilla that's peanut butter flavored. The swirl- oh the swirl! it's almost exactly like peanut butter straight from the jar. It's has a strong roasted peanut flavor and is on the salty side. Why is salt added to ice cream so addicting?

The chocolate fudge layer is not what I was expecting. I had been expecting a hard chocolate shell type layer. But instead it is actually a simple chocolate syrup. Considering the package lists it as a "gooey" clearly the misunderstanding was all on my side. It doesn't live up to the greatness of the rest of the ice cream but it's not bad. This is one of the best flavors ever.

That being said I do have one issue and that is the cost compared to the amount of product. As I said at the beginning, the Flipped Out flavors come in packs of two small containers. Each non-resealable (it's a peel off lid) container contains 4 ounces of ice cream. That brings us to a grand total of 8 ounces of product. Not bad, it is a satisfying portion- BUT, at my local store the Flipped Out packs sell for only slightly under a dollar less then a full pint. As much as I may have liked it, with the economy the way it is and on a tighter budget then I care to think about, it is not so easy to part with nearly $4.00 a pop for half the portion of the pint- and if my market is doing one of the frequent two-pints-for-$6.00 sales that they run, there is even less of a chance I would buy it again. I find it more then a tad hypocritical of Ben & Jerry's to take snipes at Haagen-Dazs on their website for shrinking the size of the pint (click ME) and still charging the same price, when they themselves are charging almost as much for a product that contains a HALF pint of ice cream- although admittedly they are not actually calling it a pint or trying to imply it is. It just comes off to me like "plausible deniability."


Rating: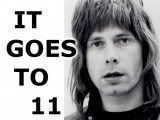 PURCHASED FROM:


Albertsons Supermarket