It's been a while since I have seen a new Hershey's Kiss

Tooling around Walmart one day I found these. Immediatly I wondered if they were merely a Kiss version of the Bliss Chocolate Meltaway- which I have tasted, yet have some how managed not to review!

Anyway, these Kisses seem to be the molded vareity rather then the extruded type of kiss. The molded Kisses are just a little bigger and a little thicker then their extruded (the traditional way kisses are made) cousins.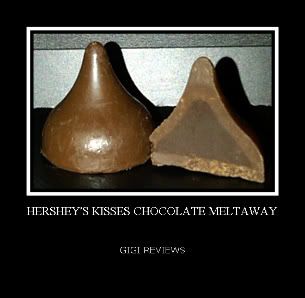 These kisses have the classic, Hershey's chocolate outershell. Sweet, slighty grainey with a lot of milk. Nothing new to report there.

I really liked the inner meltaway layer. To me it was like a solid version of hot chocolate- which is interesting because there is in fact a Hot Chocolate Creme Kiss that get's rolled out around the holidays. And this nails the hot chocolate flavor way better then that version.
It's dark and deep. I think the best way to describe it would be to say if you have ever tasted powdered hot chocolate mix stright from the pouch then that is what the center of this Kiss tastes like. Very good but it could be overbaring because it is strong.

This is also one of those cases where the sweetness of the Hershey's chocolate actually turns out to be an adventage. On it's own it is too sweet for me. But in this Kiss the combination of the two chocolates together balances out to one pretty good Kiss. This is one of the best Kiss flavors in a long time!




PURCHASED FROM:


WalMart*