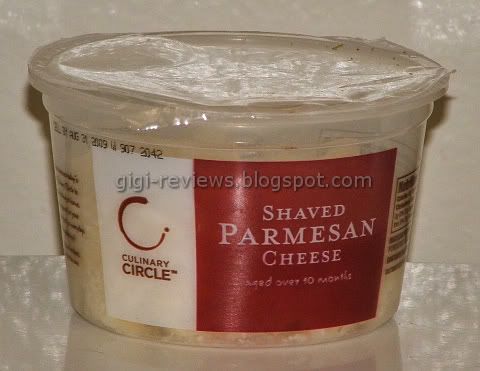 I try to make tomato sauce from scratch at least twice a month (I make enough for a small army and freeze it).

One of my not-so-secret ingredients is just a touch of freshly grated cheese. I normally prefer a sharp hard cheese such as a pecorino, and I like to keep a stash on hand with things I picked up in New York (let's not discuss what the smell of cheese in the luggage is like by the time you get home), or things that I get from my local Italian store.

Somehow I dropped the ball and this afternoon I found myself cheeseless. As a certain well-known powdery Parmesan found in a green canister is not allowed in my house (not that I dislike all of that brand's products, I just find that one to be vile)- AND the Italian market was closed, I was left in a pickle. Left with only the most basic of choices that my local supermarket had on hand. There was nothing especially wonderful-looking in the lot, and in the end I chose a tub of the Culinary Circle brand shaved parm.

Culinary Circle is Albertson's supermarket's higher-end store brand (not to be confused with their Wild Harvest organic line)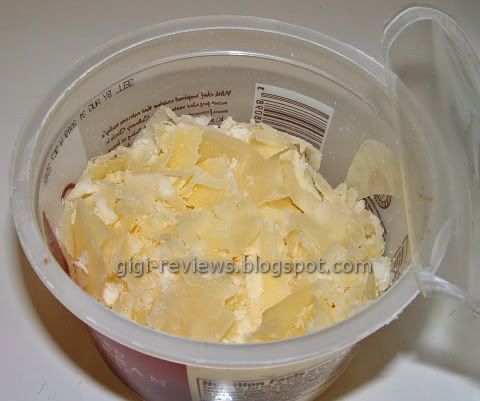 The first thing I noticed when I opened the package was that there is no aroma- well,at least not one I would expect from Parm. At its worst it was merely not noticeable, and at its best it was like kind of strong string cheese.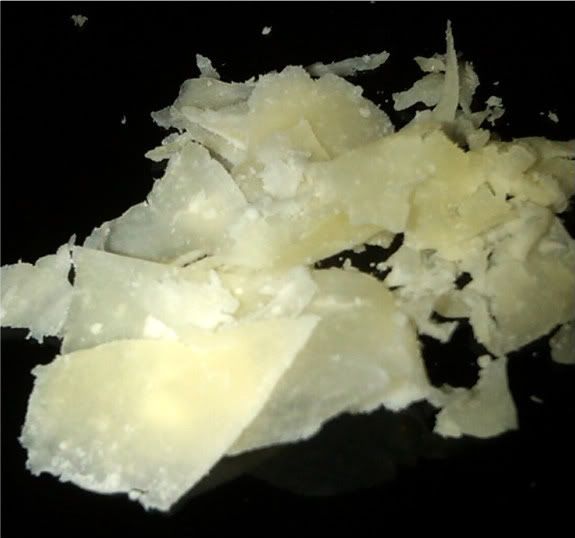 As you can see, the shavings were generous in size, although there were more "solid" crumbles than I would have expected from shaved cheese- but to be fair, it is mass-produced. It's not like I have any illusions that it was freshly shaved by some artisan cheesemaker hiding in the back of the market.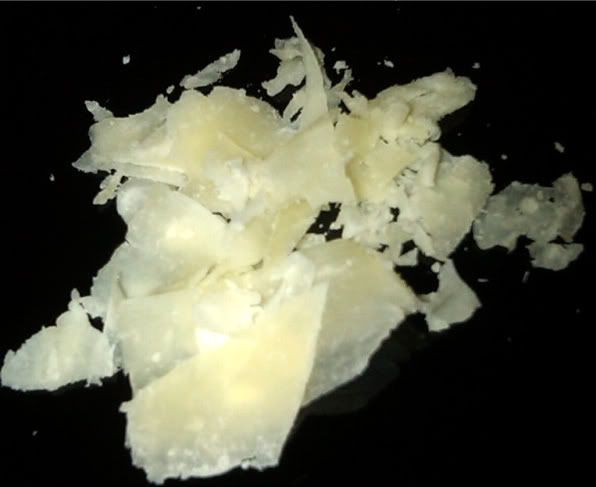 Taste is the most important factor here, anyway- after all, it is going to be mixed into ground meat and swirled into tomato sauce. There is not going to be a visual clue that it's there. For the purpose of this review I ate some of the shavings straight from the tub. I think I am going to be back to string cheese as the comparison. Even a mild parm (of the aforementioned green container version) should have a mild butter taste, a little nutty and be "sharp"- even if it's in a way that's too generic to really define. The color should be slightly yellow. This cheese is almost pure white. Flavorwise, it's very milky. It was like salty string cheese. The flavor was not bad- it just wasn't good. Well, check that. If you are a huge fan of string cheese, this is probably your dream come true. I was not expecting this is be in the same ballpark of my "normal" cheese, but I thought it would at least be in the parking lot (so to speak). There's no complexity, no depth of flavor. It's like cheese for people who want their food to look like they used "grown up" cheeses but who are afraid of how real hard cheese should taste.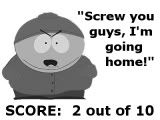 PURCHASED FROM:


Albertsons Supermarket