If you have read this site for any length of time you probably have noticed I don't review a heck of a lot of Italian products.

Clearly, it's not for lack of new things to try- it's just that I am incredibly picky about Italian food (being Italian) and because of that I don't feel like I can give a very fair shake to some products. That being said one of the perks of being a member of Food Buzz is that every so often they send me out new products. This time I was sent out the new Wild Mushroom Agnolotti from Buitoni. I like mushrooms, I like ravioli and my family was too lazy to make there own so I have no predisposed feeling on ready made.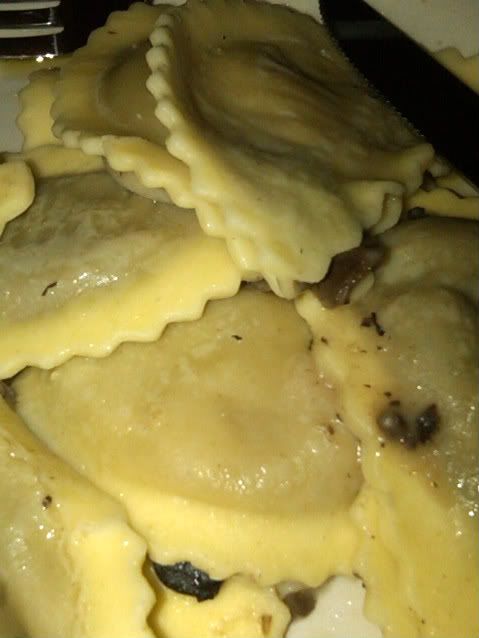 I followed the instructions of tossing them with a little olive oil but because I had none of my own sauce on hand (I am a sauce snob) I ate them "bare".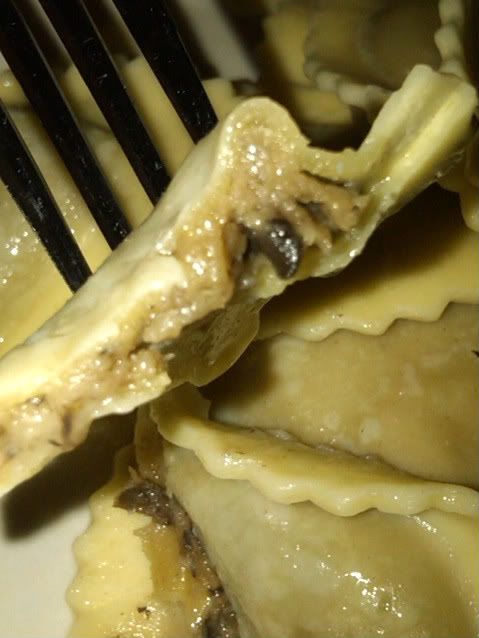 I have to admit they are not the most attractive thing I have ever eaten but damned if they were good!
The pasta skins are fresh and they actually came out al dente! One of the things about frozen ravioli is that it can be rubbery but there was no such problem here (probably because they are "fresh" rather then frozen). The mushroom filled center (made with cremini and portobello's) is earthy and meaty. The roasted garlic actually tastes sweet and caramelized. The cheese add's a nice sharp tang and adds a thicker texture to the filling.

I liked these enough that I will definitely buy them for myself. There were the inevitable couple of ravioli that "exploded" but I have never been able to avoid that happening so I am prone to thinking it is something that I do rather then a problem with the pasta it's self.

I may have to give the Buitoni tortellini a try!

Rating: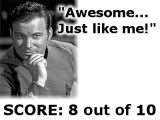 PURCHASED FROM:


Sample From Food Buzz