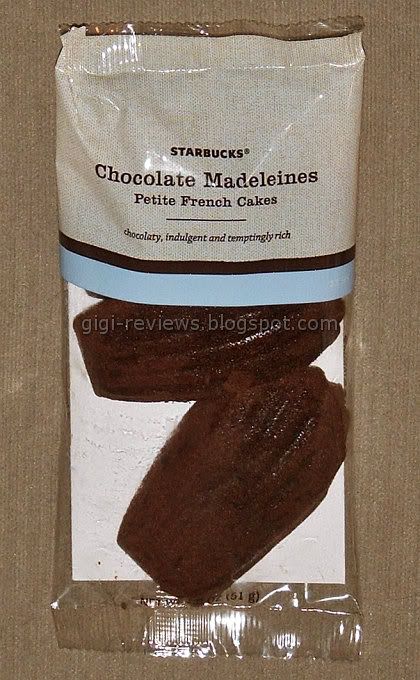 Madeleine's are one of those classic treats that I love to eat but have no desire what so-ever to learn how to make myself.

I group French Macarons in with that as well. Madeleine's may look kind of like a cookie but for those who don't know, they are actually small, spongy cakes. They are always shaped in that elongated shell-type shape (via a special pan of course) and the taste of a traditional Madeleine's is sort of like pound cake with a bit more butter and a little lemon.



I have never actually seen chocolate Madeleine's before, which either means I am not quite the bakery slut I had fancied myself- or that Starbucks is just being cutting edge. A quick Googling taught me that chocolate Madeleine's are more common then I realized, so I am not as well versed in fancydancy cake as I thought and Starbucks is just playing into Soccer Mom chic. Yeah well...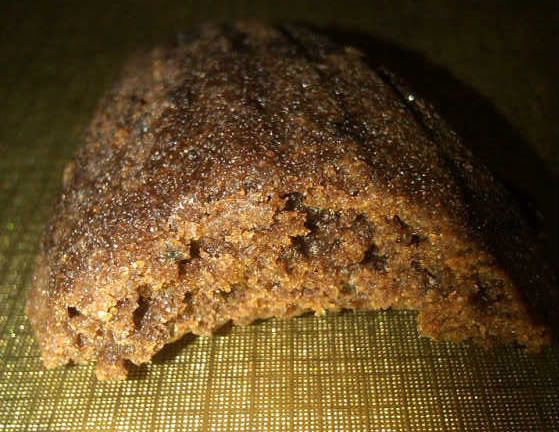 Anyway, let's talk about Starbucks version. The first thing I noticed is that while the ingredients list does not give any evidence that it's there, the Madeleine's smell very strongly of coconut.
The cake is moist but at the same time the mouth feel is lumpy. As if the dry ingredients weren't shifted. Rather then being light and spongy the texture is dense and a little greasy.

The flavor is pretty much like a really bad bakery cupcake. It has that overly processed taste that cheap cake products get. It does have a deep cocoa flavor to it, and while the ingredients does list cocoa powder and chocolate drops, it is more like a chemical version of what cocoa should taste like then real cocoa.

About the only redeeming thing I can say about these Madeleine's is that they are now gone and I don't have to eat another bite.

Rating: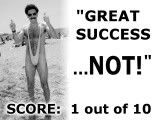 PURCHASED FROM:


Starbucks