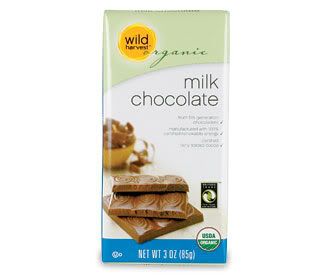 Wild Harvest is Albertson's markets in-house organic brand.

I've used some of their products from time to time (the canned tomato's are pretty good) and when I saw the chocolate I figured what the heck.

In a world that is now full of easily obtained premium organic chocolate (Vosages, Dagoba, etc) how would a store brand hold up?...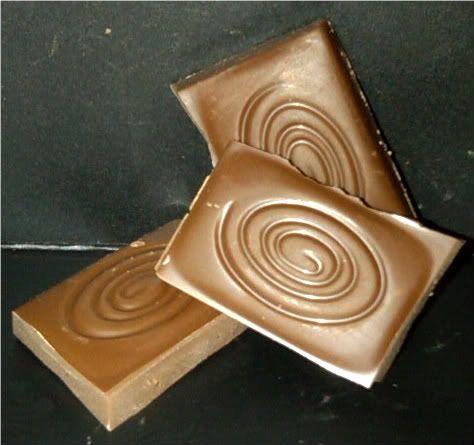 The bar is molded into 12 squares that are about 2 inches long and the thickness of a classic Hershey's bar. Breaking into the bar it makes a really crisp snap, almost too crisp for milk chocolate.

The initial taste is kind of waxy, sort of like the flavor you get from the really cheap mass market chocolates. The flavor does 'melt' off as you get further into the bar. The chocolate has a really strong dairy flavor to it. Once the chocolate has warmed in your mouth a bit there is a smooth milky melt. The chocolate has strong vanilla notes that I presume are from real vanilla rather then vanillan.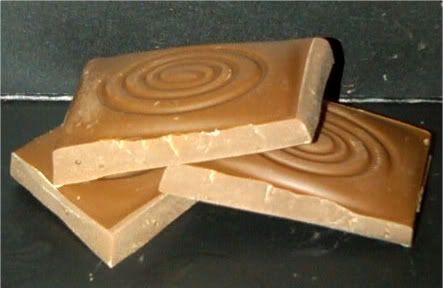 There really aren't any complex notes or a big depth of flavor. There is just a taste the runs all though the bar and I can only describe it as poor quality. It's as if the bar is molded with chocolate that was run off or left over from other products made by the company. Not awful, but not great. Maybe I have just been spoiled by the higher end organic chocolates.


PURCHASED FROM:


Albertsons Supermarket