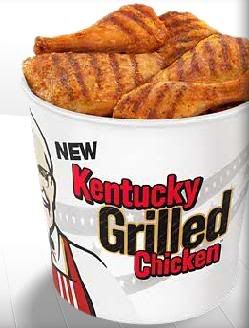 KFC has recently launched the new grilled chicken option to their menu.
Since I am always looking for any excuse to go to KFC for one of the little parfait cups they sell, I figured trying the grilled chicken was as good an excuse as any.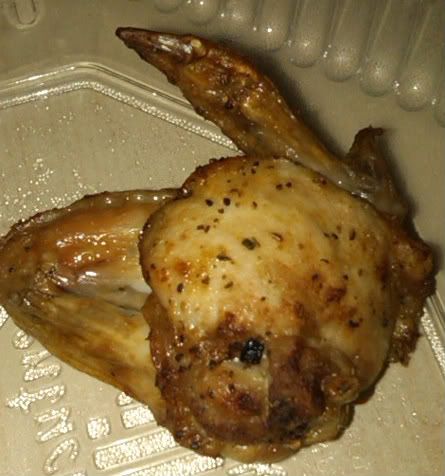 Appearance-wise, I was not impressed. I had ordered a breast, and thanks to the miracle that is the drive-thru, I ended up with a wing (paging Joe Pesci). The overall appearance is best described as shriveled. Maybe I just got a wing that had been under the heat lamp a little too long. The specks of pepper in the seasoning stand out, and my wing was free of any grill marks (so I have no thoughts to if they appear real or "painted" on).



The meat was far more juicy then I was expecting from the appearance. The main flavor in the seasoning is pepper -- as I guessed from looking at it. I think there may also be some garlic or onion powder hiding in there as well. Honestly, it reminded me most of ramped-up supermarket rotisserie chicken. It's not great, it's not bad. I would like to try it again with a part I actually ordered...

(Check out Marvo's review HERE.)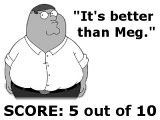 PURCHASED FROM:


KFC