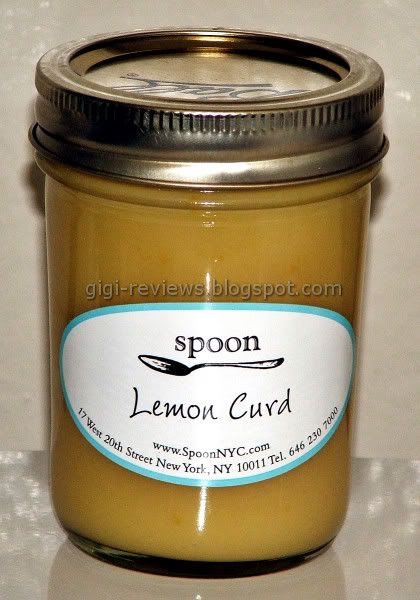 I LOVE lemon curd! Of course, if you read this blog, you know I love pretty much anything lemon.
If you aren't sure what lemon curd is, the fast and dirty explanation is that it is a smooth, almost custard-like spread. If you have ever had lemon meringue, you have basically had lemon curd.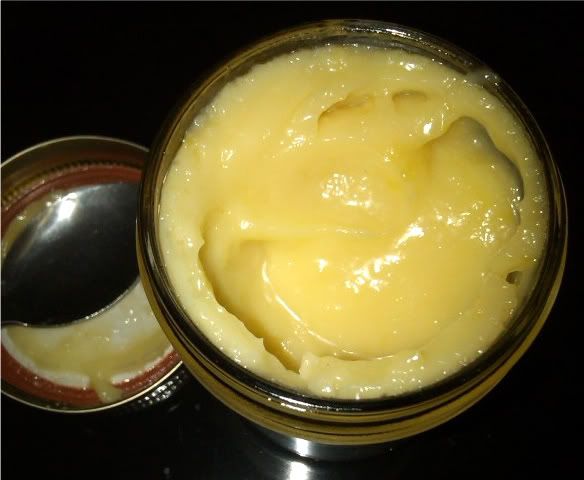 Spoon is New York City based company that has both a storefront and products available on the Internet. All of the items they make are organic, and the ingredients themselves are sourced locally. I have an upcoming trip (in 2 weeks!) to NYC, and I have definitely put Spoon on my list of places I have to go to.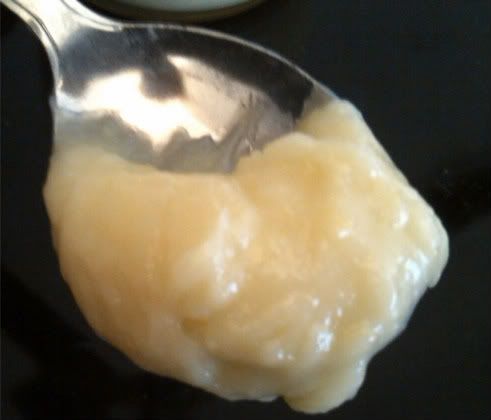 I tried my lemon curd both straight from the jar and on an English muffin.

Straight from the jar: The texture is smooth and creamy. It looks like it would be thicker and stickier than it actually is. The consistency is very thin and spreadable. It's a great texture for smearing on toast, scones, etc. But If you were planning to use it for fillings or jelly-type cookies, it might be too thin.

The taste is sweet at first; almost like lemonade. Once the sweetness wanes, there is a flavor I couldn't quite put my finger on. If I had to guess I would say that it's almost buttery, though I can't imagine that there is actually butter in the curd. The final note is a fantastic tart citrus punch. Don't worry, it is not sour enough to cause a case of CBF (Cat Butt Face). I loved it because it was almost as good as biting into a fresh slice of lemon (yes, I am one of those people who eats lemons plain) .




It's interesting how much the flavor changes by spreading the curd on an English muffin. Everything mutes a bit -- but it's still good. The curd doesn't seem as sweet. The buttery taste disappears and the level of tartness is cut down.

I had thought I would prefer the curd better straight out of the jar -- but in the end, I liked it better on the muffin. It's fab either way, but I may just have to make scones to be sure it is better spread on pastry. I would be doing it for purely scientific purposes, so the calories don't count, right? I mean, it's for the greater good, c'mon!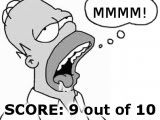 PURCHASED FROM:


Sample From Company

Buy online From Spoon