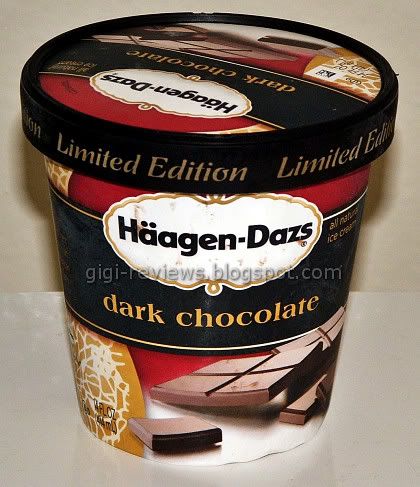 I woke up this morning with a scratchy throat.
And if a scratchy throat isn't a good excuse for ice cream, then what is?

Since I was feeling rough around the edges, I decided that I wanted a chunk-free ice cream, so I picked the Dark Chocolate Haagen-Dazs from my stash.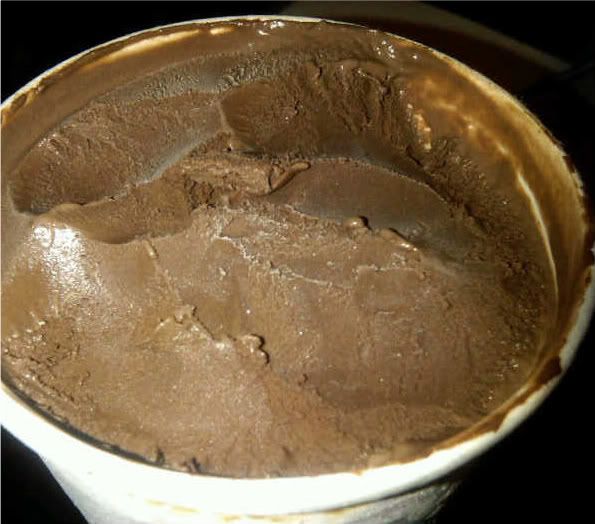 The first thing that struck me about this ice cream is how earthy and dark the color is. I don't think the picture really captures the deep, coffee-like tone. It also has a strong cocoa aroma. As it melts, you can practically see Willy Wonka's boat sailing down the chocolate river.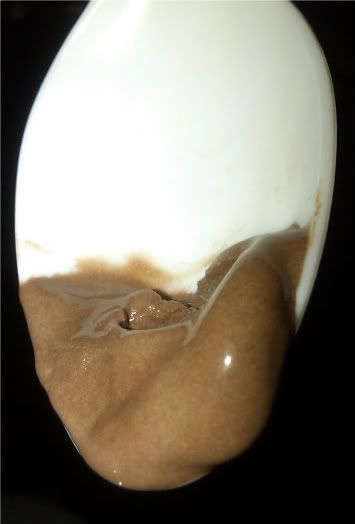 The taste... OH MY GORD!

This is single-handedly the best chocolate ice cream EVER. If Haagen-Dazs doesn't remove this from their "limited edition" line and make it one of their permanent selections, then some kind of civil disobedience is in order.

The first flavor is a rich cocoa. It is bitter, but only in the gentlest possible way. As the flavor evolves in your mouth, it tastes a bit like a darkly roasted espresso bean, and then before the coffee taste becomes either overbearing or too much like a mocha drink, the taste mellows and sweetens. The final moments reminded me of raw Devil's Food cake batter. Must I repeat how much I love raw cake batter?

There is nothing that Haagen-Dazs could have done to make this better...well, they could have arranged for me to eat it off of Hugh Jackman...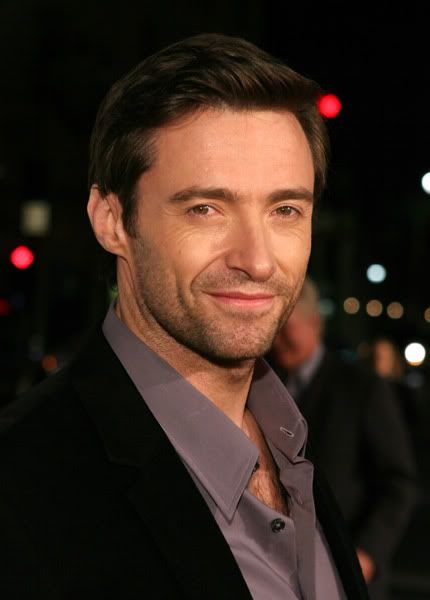 WHAT?! That sounded perfectly reasonable to me -- in fact, you know what? I like that idea so much I am making it a new rating!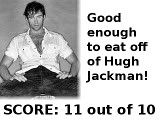 PURCHASED FROM:


Albertsons